Absence of North Miami Beach Black commissioners sends message | South Florida News
The racial divide in North Miami Beach city government is coming to a head, with white commissioners "standing by their man," Mayor Anthony DeFillipo, regardless of growing evidence that he has moved to Davie in violation of the city charter.
Meanwhile, the city's Black commissioners are making themselves scarce until the mayor is removed, although McKenzie Fleurimond is the only one who admitted as much to The Miami Times.
"The mayor cannot, for his political expediency, continue to come to meetings and preside over them without verifying his residency," he said.
Further, Fleurimond shared that he's been advised by legal counsel to refrain from attending commission meetings because of the potential legal risks of participating.
"I was advised that it would not be proper to have the mayor preside over a meeting when he was in fact no longer the mayor," he said.
Then there are the white commissioners, Jay Chernoff, Fortuna Smukler and Phyllis Smith – all siding with DeFillipo – who say government business and meetings should continue as usual unless a judge finds that DeFillipo lives outside the city and is thereby unqualified for the seat.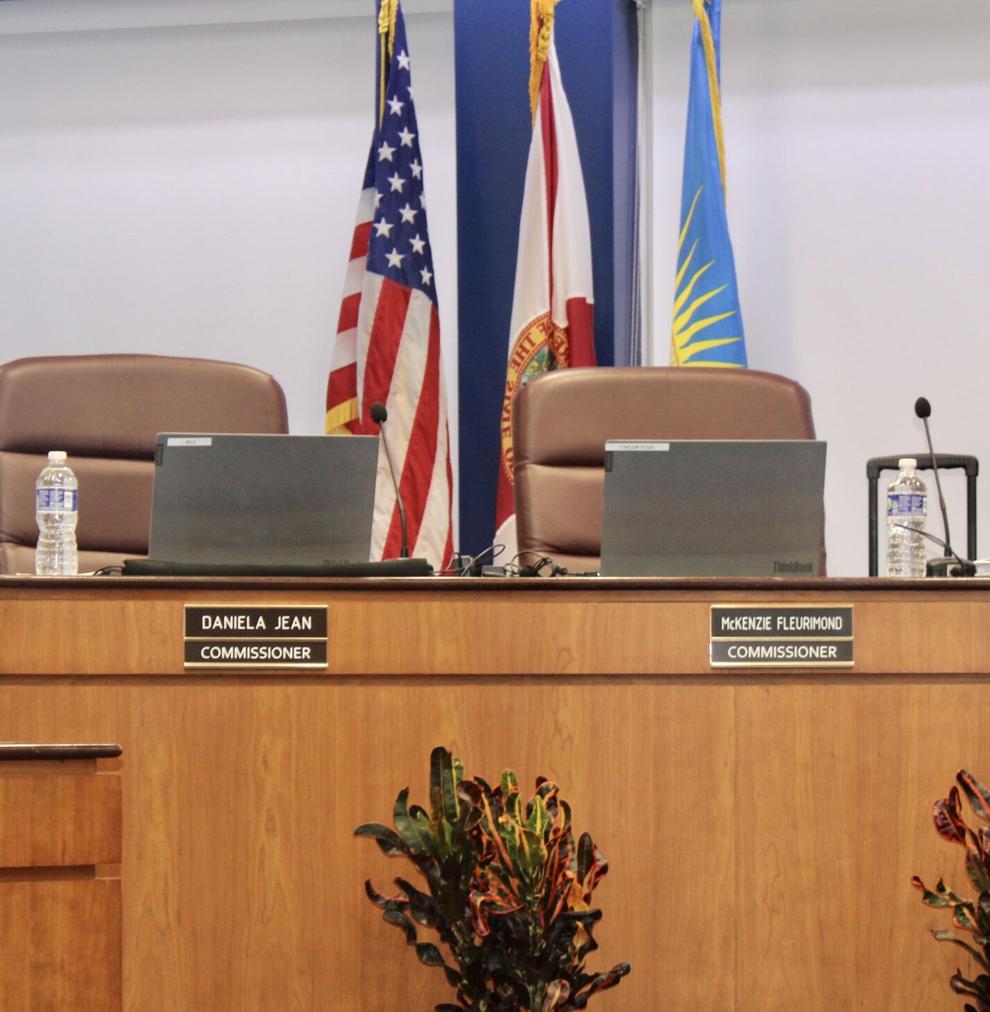 "Because it's an opinion and not a fact, until I am instructed to by the proper authority, which I believe is a judge, I will continue to try to hold our meetings as we should," said Smukler.
"I too want city business to continue, but I want it to continue properly," said Fleurimond. "In order for that to happen, we have to clarify and move forward from this residency issue."
All of the Black commissioners failed to show for a Jan. 17 commission meeting. City Clerk Andrise Bernard announced that Commissioner Daniela Jean was expected but running late, then she failed to appear. It was the second consecutive absence for Vice Mayor Michael Joseph.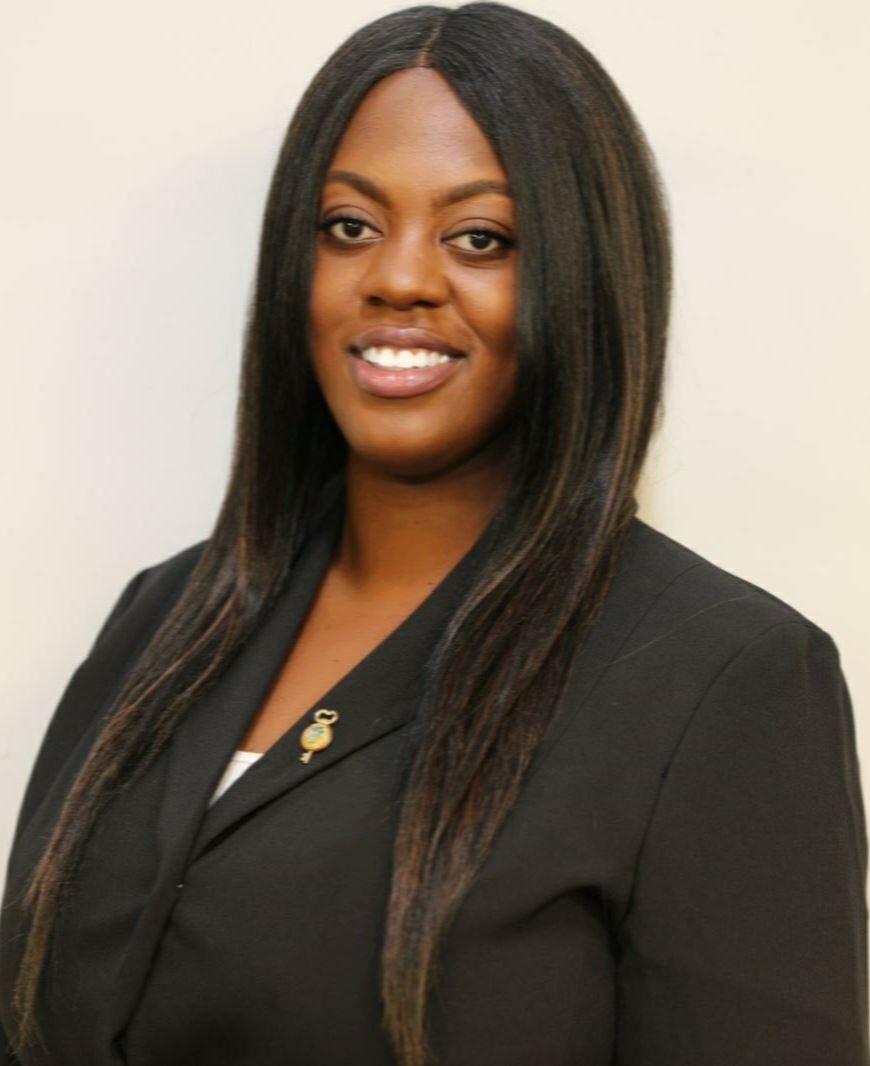 Now many question whether the fate of the city's dealings will hang in the balance, with continued absences in the midst of the growing scandal over where DeFillipo really lives.
The commission is expected to meet Feb. 16 for another workshop and then again on Feb. 21 for its regularly scheduled monthly meeting.
Fleurimond said the spotlight should not be on the commissioners' absence but on the obligation of the city government to operate based on the charter.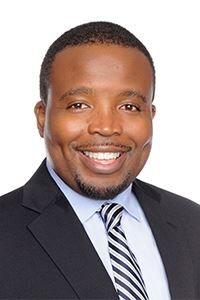 "This is part of the process to assure that our charter is being abided by," he noted. "Our charter is our founding document … everyone has to respect it and everyone has to abide by it, including Mr. DeFillipo. Otherwise, the business that we undertake, if he presides at a meeting, can all be questioned legally."
Jean could not be reached for comment; Joseph initially agreed to an interview that failed to materialize.
"I can't speak for my colleagues," said Fleurimond, when asked if the pair were collaborating with him on the sit out. "I don't know what's on their mind, but what I can say is we're all aware that the mayor has been under scrutiny."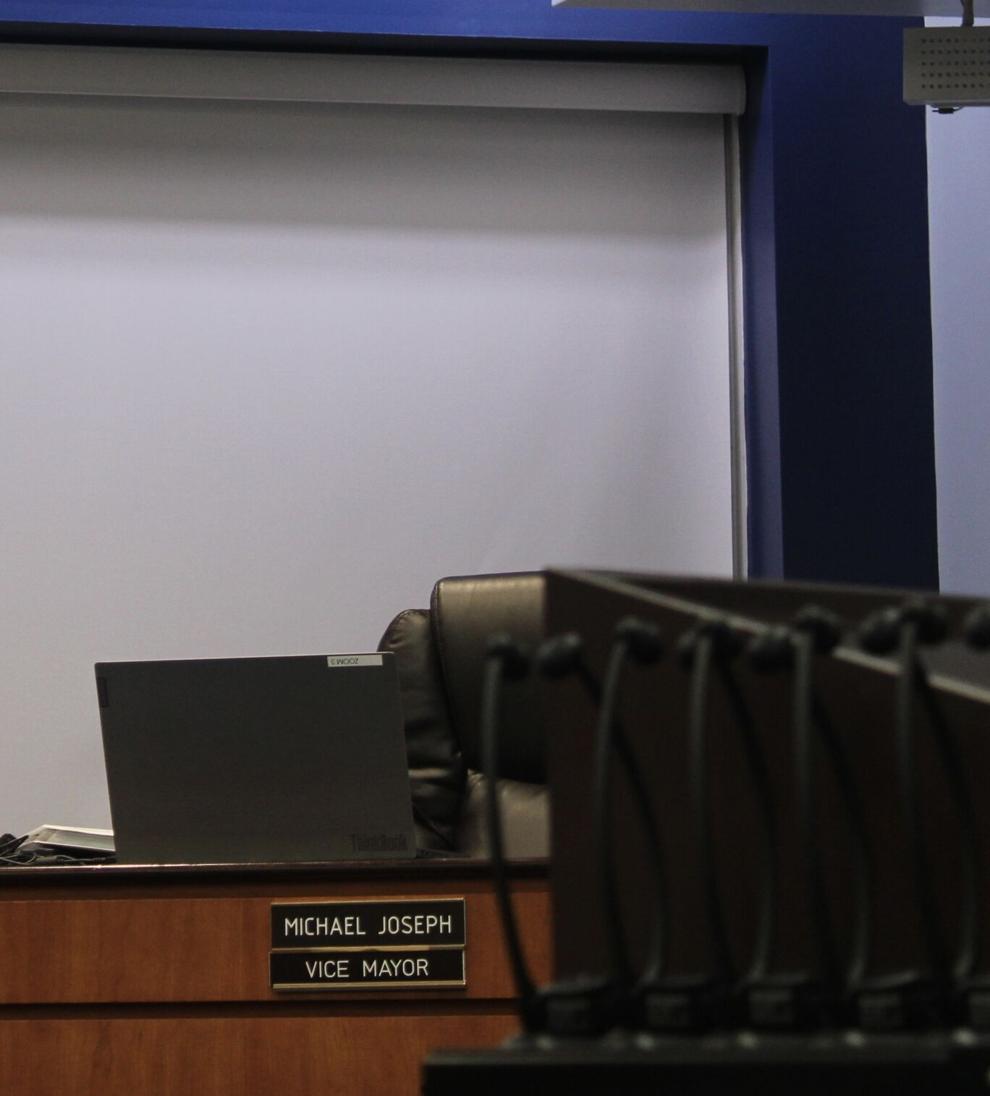 The Black commissioners were not the only ones to walk off, though.
After trying to warn DeFillipo that it was illegal to proceed with January's commission meeting, City Attorney Hans Ottinot stormed off just minutes after it started.
Pamala Ryan, a partner at Ottinot's firm, also left when DeFillipo, Smukler, Smith and Chernoff went against the advice of City Manager Arthur "Duke" Sorey III to cancel NMB's CRA meeting in light of the ethics complaint.
The public had already been notified by the city via social media and posted notices that the CRA meeting had been canceled.
"I felt like you did not have a quorum to hold this meeting because the mayor is no longer qualified," said Ryan, telling commissioners they would be violating Sunshine Law. "I'm advising you that you are having your meeting illegally."
Smukler shot back, "Did you go to law school?"
Ultimately, commissioners voted to fire Sorey as CRA director and hire attorney Steven Zelkowitz as interim executive director. Zelkowitz's salary has yet to be decided.
It's unclear whether this decision holds any weight, though Sorey remains city manager.
Pending lawsuits
Immediately following the lack of a quorum at the January meeting, attorneys Michael Pizzi and David Reiner filed a legal complaint on behalf of DeFillipo requesting a court-ordered emergency commission meeting with just four members.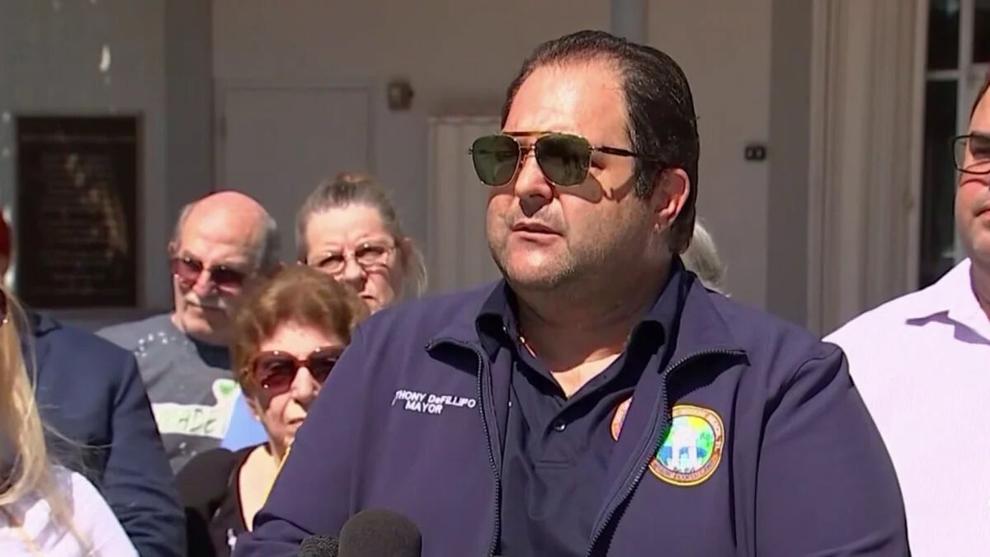 That request would essentially reduce the city charter's quorum requirements from five to four members, at least temporarily, so that DeFillipo could conduct business without the absent Black commissioners.
The city responded Jan. 18 with a counterclaim seeking "an injunction prohibiting DeFillipo from representing, saying, or implying that he is the City's active, sitting mayor and attempting to, purporting to, or actually exercising any of the rights, obligations, or authority that is reserved for the holder of the office of City's active, sitting mayor."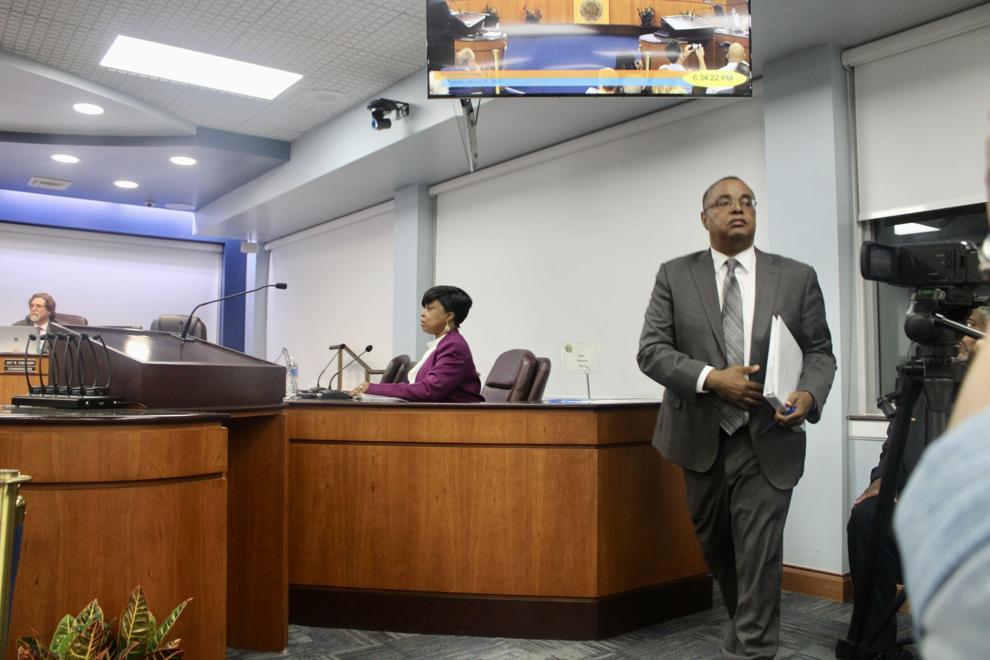 The city's counterclaim acknowledges that without the court's intervention, the city does not currently have a legal means by which it may remove an individual who is not the mayor but yet actively conducts himself as such.
To the vast majority, that is exactly what DeFillipo appears to be doing.
According to the city charter, DeFillipo's seat is to be automatically forfeited once he fails to maintain a bona fide residence within the city.
Back in 2018, former Commissioner Frantz Pierre set a precedent when he, too, left an automatic vacancy in the commission after repeatedly failing to show up in person to the scheduled meetings. In that case – nor, subsequently, in this one – the city did not have to file a lawsuit and wait for proper litigation to declare the vacancy.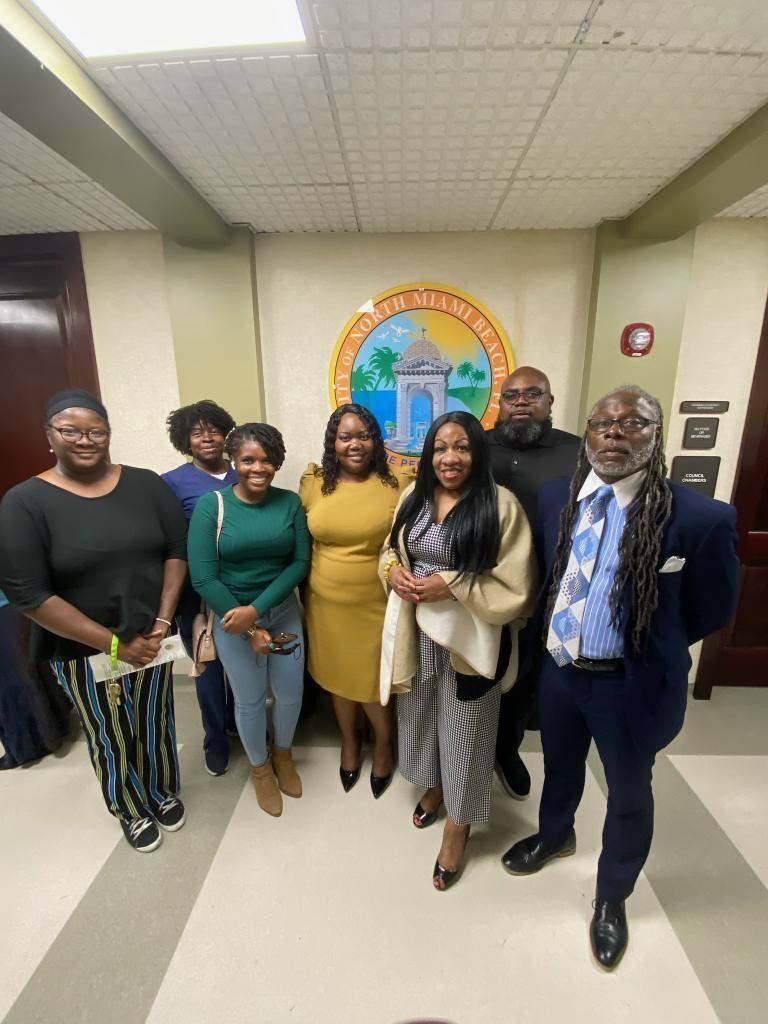 As a result, Joseph, Fleurimond and Ottinot all inquired or requested a special meeting to discuss the vacancy and its resolution.
The vice mayor, Joseph in this case, would assume the responsibilities of the mayor leading up to a special election or appointment of the council.
Finding no success and instead being dealt DeFillipo's lawsuit, the city has found itself in the midst of a legal standoff. A hearing for the matter is scheduled for the morning of Jan. 31.
Through their refusal to recognize DeFillipo as mayor, however, the Black commissioners could in the meantime be putting themselves at risk.
According to Section 2.5 of North Miami Beach's charter, "if any Commissioner has failed to attend a meeting of the City Commission for a period of one hundred and twenty (120) days, the seat of such Commissioner shall automatically become vacant."
"I think that they should be severely penalized for what they're doing right now," Chernoff told The Miami Times. "The voters voted for them to be in office and they're not doing their duties."
If the scheduled court hearing doesn't settle the matter and absences continue, the commissioners could face a similar fate to that of Pierre's. According to the city's complaint, though, hopes are high that DeFillipo will soon be officially dismissed.
Denying the allegations
As evidence, the city included a report by Countywide Investigations, which found through surveillance footage that the mayor had been routinely staying the night at a property in Davie, Fla., where he is suspected of living.
The private investigation firm was hired last month by William Douglas Muir of Muir Law Offices on behalf of the North Dade Neighbors Alliance. The firm would not disclose the cost of that investigation to The Miami Times.
In addition, the listing for another property in Davie back in April 2022 showed images that included some of DeFillipo's personal belongings, including a framed wedding photo and closets filled with clothes.
Despite the evidence against him, DeFillipo continues to maintain that both properties in Davie are nothing but mere investments. According to him, he lives in a one-bedroom, 830-square-foot condominium unit in the Eastern Shores neighborhood of North Miami Beach.
That residence, "seemingly unfit for a man with a wife and two children," is what is continually referred to in the city's complaint as the "sham residence." Property records show DeFillipo and his wife also own a two-bedroom apartment just three units down. Neither unit have a Homestead exemption.
"Yes, I am a bona fide resident of the city of North Miami Beach," he reassured residents earlier this month. "All my information is consistent and continues to be with what was filed in the clerk's office the day that I moved from my house to my apartment … This is nothing but a political witch hunt and it needs to end because the city's business needs to come first."
In December 2021, DeFillipo changed his records with the city to reflect the one-bedroom apartment as his official address. That change was made just days before he closed a sale on the original North Miami Beach property which qualified him to run for office in 2018 and again in 2020.
All the while throughout 2022, his voter registration listed his original qualifying address. Although it is illegal to vote using an address where one does not currently reside, it has yet to be found whether DeFillipo acted in that particular matter with wrongful intent.
"My hope is that we'll rectify this issue sooner than later," said Fleurimond. "And that we will be able to move forward and proceed with an appointment or election, whichever the charter calls for, which I believe is an election.
"In the meantime, the six of us are capable of managing and governing our city. And if the business of the city is so important to Mr. DeFillipo, he should allow us to govern while he seeks due process."
Until then, Fleurimond says he will maintain his stance.