Homestead mayoral race may be a brutal 'bloodbath' redux with runoff – Political Cortadito
Jeff Porter and Elvis Maldonado have challenged incumbent Steve Losner
The Homestead mayoral race is shaping up to be a brutal battle and could be a repeat of the "bloodbath" two years ago.
So far it's a three way that practically guarantees a runoff: Either there will be a rematch between two old rivals or an ethnically-tinged campaign in an increasingly Hispanic city with the first Hispanic mayoral candidate.
For a second time, former Homestead Mayor Jeff Porter — who lost a bid for Commissioner of Agriculture in 2018, then ran for mayor in 2019 — wants to get his job at the city back. It would be a rematch against incumbent Mayor Steve Losner, who beat him two years ago in a runoff 55% to 45%. Except that former Commissioner Elvis Maldonado, who left his seat to run for county commission last year but lost to Kionne McGhee, is also in the mix.
Qualification doesn't end until the first week of September, so there could be more candidates. But Ladra doubts it. These three suck all the oxygen out of the room.
Both Porter and Maldonado are running against Losner, painting him as a hothead verbal abuser who has done nothing in two years as mayor. Losner doesn't have kind words for them, either.
"I have a problem with how he treats the public and the council," Porter said. "This is not a strong mayor form of government. This is not a dictator situation. You have to build consensus and I don't see him having much ability to do that."
Know more: Homestead mayor's election, two council races end in runoffs
"He is not the right mayor for his time," Maldonado told Ladra. "As soon as he came into office, he attacked most of my colleagues up there for the simple fact that if they don't vote with him or agree with him, then he automatically turns against you.
"Leadership is the ability to work together even through differences. The overall goal is to ensure that we are moving the city forward. And I don't see the city moving forward."
Losner didn't have to be prompted. He knows what they think.
"They're going to campaign on 'The mayor is not a nice guy,' rather than the issues. That's a narrative different people have tried to spin against me since I first ran for office in 1993," said Losner, who once had the vice mayor seek a restraining order against.
"We're very cordial now. Very friendly. We've moved on," Losner told Ladra. "I have a passion for my beliefs and my positions and I work hard to communicate that to the council, to my staff. Sometimes others may be taken aback or offended."
He called Porter's challenge a "grudge match" and said his predecessor never conceded or congratulated him. He sounded a little like a petulant child. "My victory was a huge shock to him," Losner said. "And he and his folks have had a hard time getting over it."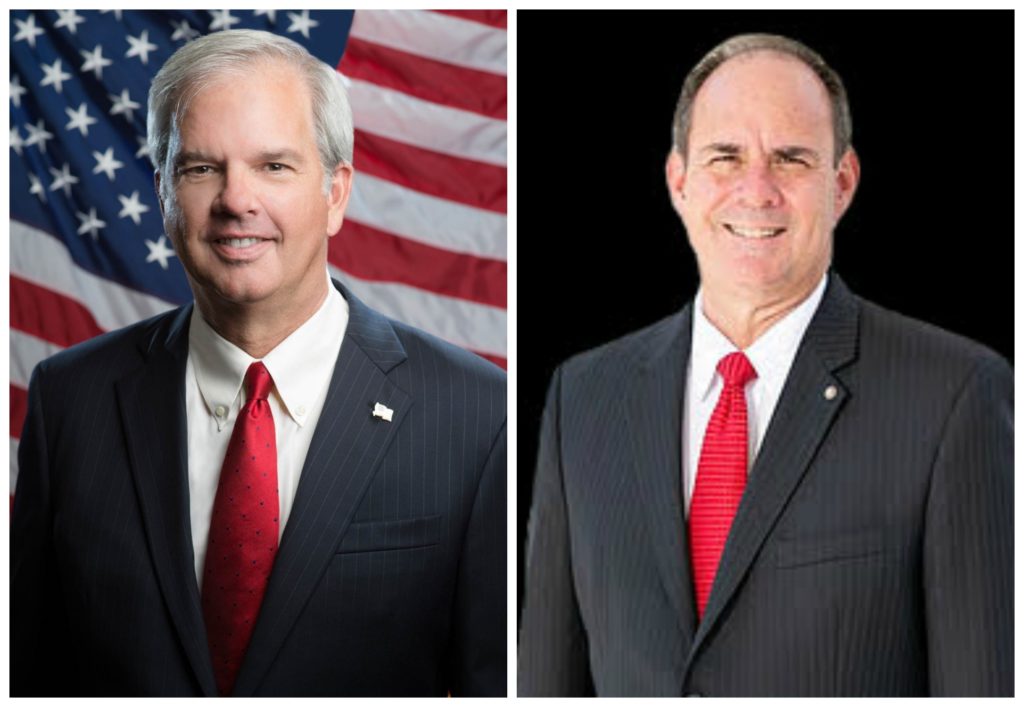 The two go back a long time. They went to the same school. Their parents worked together at the same bank.
Mayor from 2013 to 2018 — and councilman from 1997 to 2007 — Porter's last term was cut short when he resigned to run, as Florida law requires, for the state office. When he lost, he ran for mayor the next year, but only 3,322 out of Homestead's nearly 30,000 voters cast ballots and Losner — who came in second to Porter in the primary — won the runoff by less than 400 votes.
Porter hangs the low turnout on content residents. "People were happy under my leadership," he said. "They believed that things were good and there was  no reason to come out to vote because of all the hard work I put in while I was mayor."  He accepted the results and "was prepared to step aside from politics for good," he says.
Yeah, riiiiiight. That's what they all say. Now he says he is dissatisfied with the city's direction and particularly its response to the COVID-19 pandemic and economic crisis. And residents are too, he adds.
"COVID hit and our city was again under threat as it was when I took over from the mayor who had been arrested while in office," Porter said in his announcement statement, referring to former Mayor Steven Bateman, who was arrested on pubic corruption charges in 2013. "Many people have  come to me these last few months and have voiced their concerns that Homestead was not heading in the right direction.
Know more: Another local mayor goes down — Homestead's Steve Bateman
"Everywhere I go people are telling me about a problem they have with the city, not knowing who to turn to. Some residents did not even know I was not the mayor," Porter adds. "I love this city and I want to help the residents as we move into a post COVID world. If I had my choice, Homestead would be prospering and there would be no need for my leadership and experience in a political role."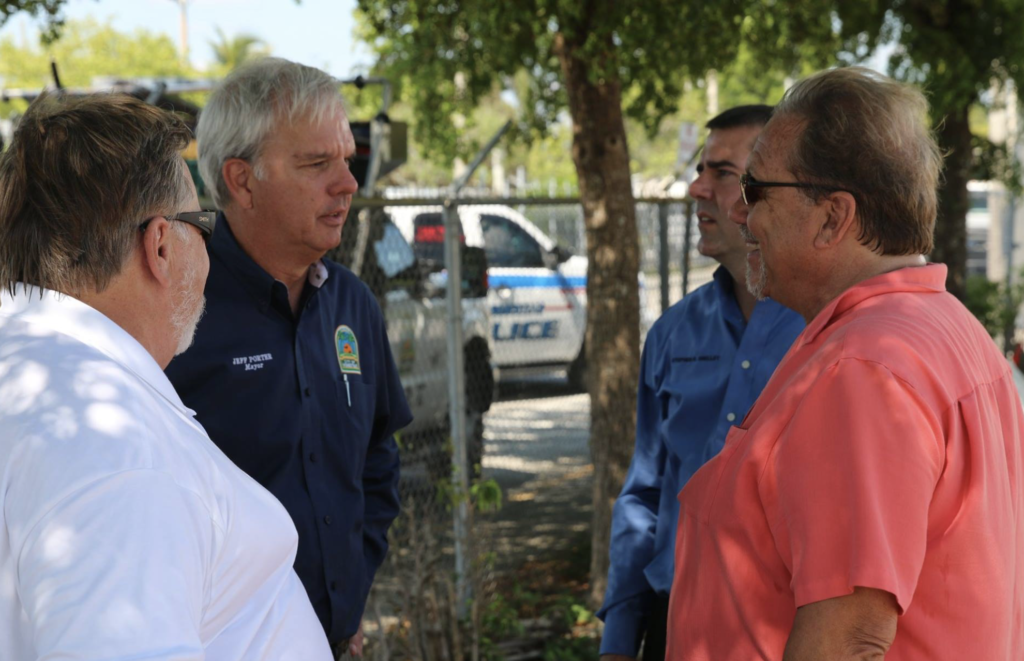 "The people are hurting, and I feel helpless after the many years of public service. Our city needs so much as we spent months unemployed and in-doors. The residents I have spoken to have told me that they are not hopeful that the current leadership  is up to the task of guiding our city back to where we were when I left office," the statement reads.
Porter, who has held public office for 17 years, said he would not be running if he felt everything was going well.
Why would the result be different now, two years later? "Nobody knew what Steve Losner would be like as mayor," Porter told Ladra. "Now, they've had a chance to see. And I just think we need to give people an option."
The former mayor said he and the current mayor have a "philosophical difference" in the way they look at the city and the job.
"He wants to get rid of all the existing employees because they're not loyal to him. He would replace everybody in the management team with people who would be loyal to him," Porter said. "That's not what we need."
Porter is keen on COVID recovery. He says that's what the mayor should be focused on and he doesn't think Losner has done much to mitigate the economic disaster on Homestead businesses or the local economy.
"I've got some ideas. We have some resources I think need to be used properly and not wasted," Porter said, adding that the only thing he's heard the mayor talk about spending the second round of $20 million on is a public park.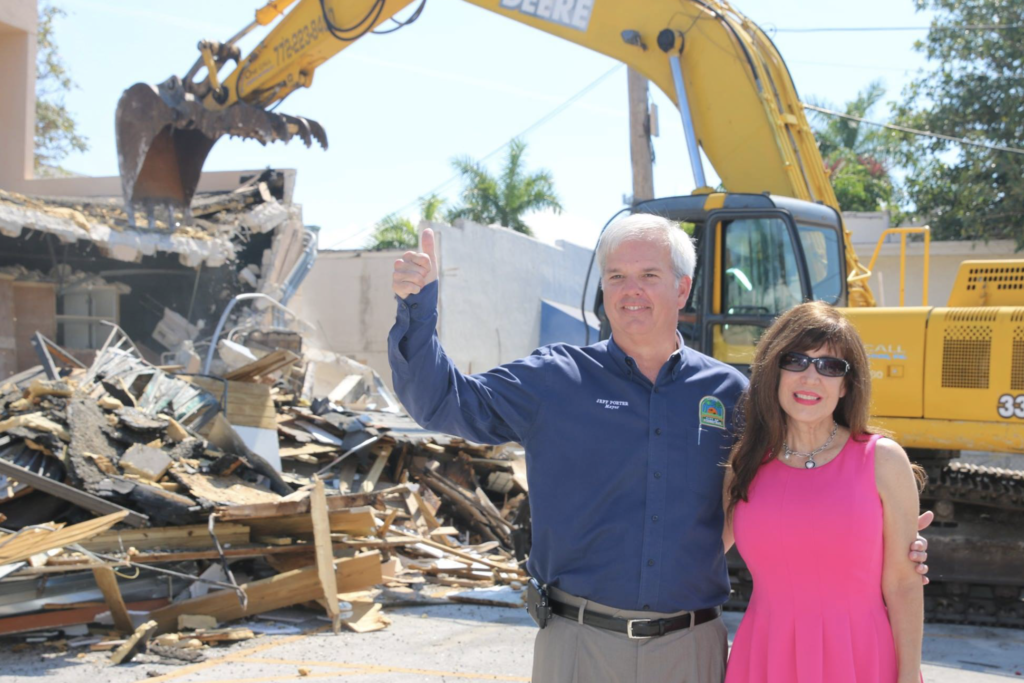 "Is that an appropriate use for COVID relief money? I think not," said Porter, whose wife, Cindy, and mother (who has since passed away) both recovered from the virus.
"We gotta find ways to get relief to people, not more parks. We gotta help people at the family level in the household and at the storefront level in the community. And I've got some ideas on how to do that," Porter said, with that soft southern drawl of his.
Porter also boasts more harmony on the council when he was mayor — and more got done he said, including the new City Hall, Police Station, Downtown Park improvements, Seminole Theater and Homestead Station.
"Our City Council worked together for the common good and we made great  strides in my almost six years as Homestead Mayor in making our city one of the most desirable places to live in South Dade," he said.
"During my last campaign my opposition made many unfulfilled campaign  promises such as our traffic problems could be eliminated, as if by some magic wand, that developers would be told they are no longer welcomed in Homestead," Porter said. "And the most egregious campaign promise made was that the owner of the golf course would be forced to spend millions of dollars in upgrades, out of his own pocket, to benefit the residents of Keys Gate. Unfortunately, none of those campaign promises were kept."
He and Maldonado, who represented Waterstone and Malibu Bay for a decade before he quit to run for county commission, will agree on Losner.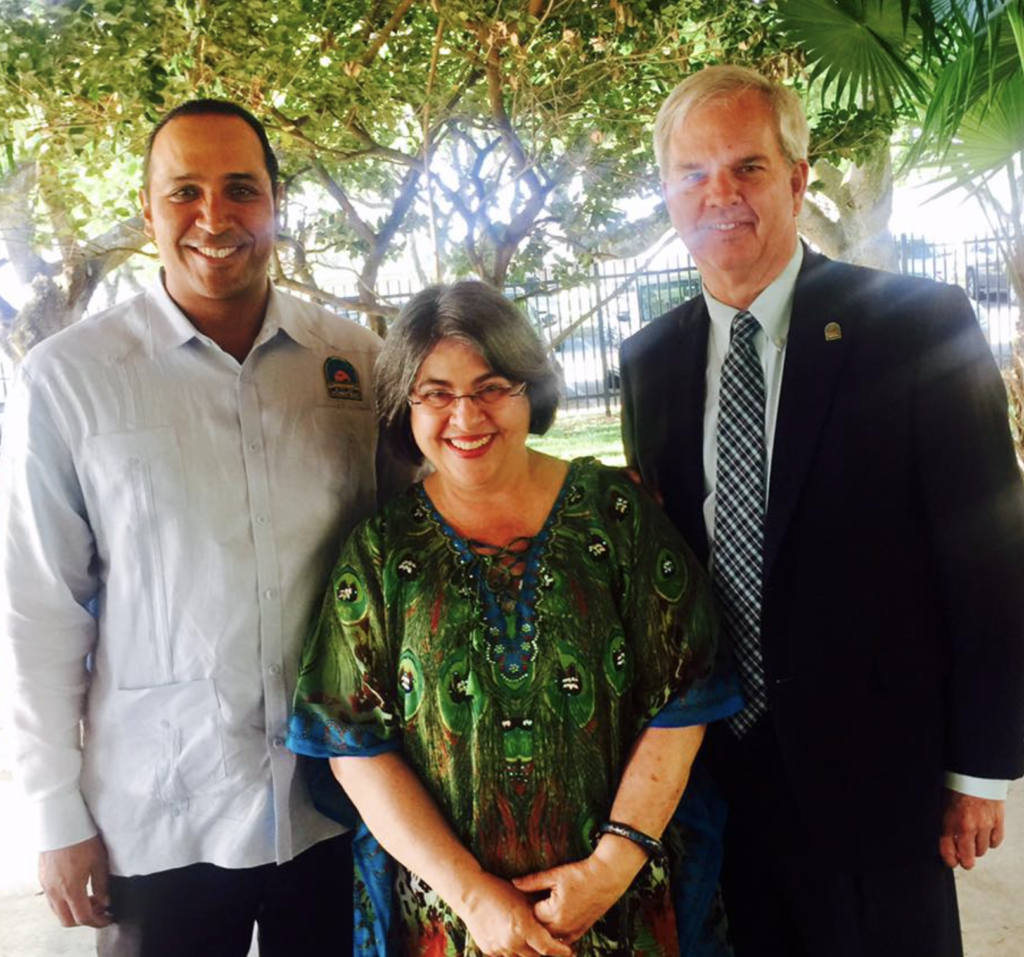 "He hasn't done anything in two years," said Maldonado, who served on the council with Porter. "He [Losner] didn't even serve the community during the pandemic. There was no serving of food or helping out. The community knows that. They've seen that.
Know more: Homestead's Elvis Maldonado to run for Miami-Dade commission in District 9
"He wants to get rid of the chief of police. He wants to get rid of the city manager. He wants to get rid of the city clerk," Maldonado told Ladra. "This is not a dictatorship. This is not a strong mayor position and he's acting like one."
Maldonado said the 10 years he spent on the council had seen the most accomplished.
"We spent the last 10 years getting the city back on track, getting rid of all the insiders and special interests, and having the government work for residents and now he believes that these changes are necessary because he wants them. Just him. By himself," Maldonado said.
"If he had come in and do what he had to do, I wouldn't run. I wouldn't challenge him," he added.
Maldonado is going to have to convince folks he won't cut and run again mid-term, however. But he could become Homestead's first Hispanic mayor.
"Over a year ago, he made no secret of the fact that he was going to run an ethnicity-based campaign," Losner said.
Hispanics make up about 60% of the population in Homestead, according to the latest statistics.