Sunburn — The morning read of what's hot in Florida politics — 1.20.23
Good Friday morning.
U.S. Rep. Greg Steube's staff provided an update Thursday on the Congressman's condition after a fall from a ladder at his home.
"The Congressman spent the night in the ICU where several serious injuries are still under assessment but not life-threatening at this time," read a series of tweets from the office. "He is making progress and in good spirits."
A day later, Steube appeared on the road to recovery, and Steube's office said shortly before 5 p.m., the Congressman was moved out of the intensive care unit. That's all good news.
In addition to word from the office, the Sarasota County Sheriff's Office also released a 911 call made at the scene of Steube's accident. The caller spoke about seeing the Congressman trimming tree branches on a ladder more than 20 feet in the air, then seeing a branch swing in a "wicked" way and knock Steube's ladder out from under him. Speaking to dispatchers, the caller described significant wounds on Steube's arm, and bruising on the Congressman's back and rear. He also said Steube appeared to show signs of short-term memory loss. The full recording of the call, once law enforcement edited personal identification like Steube's home address, can be heard here.
He is still hospitalized, and no timeline is available for when he will be released. "We give all glory to God for his healing," a staff update said. Staff credited the medical care he received after paramedics arrived on the scene and the high-quality care at the hospital.
"Congressman Steube and his family would like to express their deepest thanks to the team of doctors, nurses, and medical personnel treating him," according to the staff update. "We are thankful to the individual who witnessed the fall and immediately called 911, as well as Sarasota County's Emergency Services for their quick response and transportation."
___
Here are a few other items on my radar:
🎧 — Meet the 'school board queen,' Bridget Ziegler: Responding to the red wave that did happen in the 2022 Midterms, school board races that saw candidates opposing mask mandates and taking issues with how gender and race are addressed in schools win about 30% of their races, Bloomberg sat down for a three-part series on the Bedrock, USA podcast spotlighting "School Board Queen" Ziegler. Ziegler, who is a founding member of the right-wing advocacy group Moms for Liberty, led the charge in Florida. It's a must-listen for anyone glad school boards are taking a more conservative shape, fearful that it is, or just plain intrigued by the phenomenon.
📣 — Joe Biden the salesman could revive re-election hopes: As President Biden flounders in that uncomfortable year between the Midterms and presidential Election Season, he's facing a crisis beyond the usual partisan post-Midterm onslaught he experienced secondhand as Vice President. But where former President Barack Obama shied, Biden shines. That is, his version of democracy relies not just on passing policy and legislation but selling it to the people who benefit most from him. For the current President, that's largely the left behind, non-college-educated voters who have flocked to the Republican Party. As the Atlantic posits in this analysis, Biden has the chance to pedal his wins as their tangible victories, and it could salvage his 2024 aspirations. Read more here.
🙏 — Is Donald Trump losing evangelicals? The former President relied on evangelical voters in 2016, but now he accuses them of "disloyalty" and blames them for the GOP's disappointing Midterm performance nationally, according to a New York Times analysis by Maggie Haberman and Michael C. Bender. If, they write, evangelical leaders break with Trump, "the result will be a tectonic shift in Republican politics." Religious leaders in the piece describe being thrown under the bus and argue Trump isn't gaining any traction among their ranks by doing so. The question remains, will the religious loyal follow if their church leaders abandon Trump?
📚 — Education Savings Accounts are the new frontier in school choice: When people hear "school choice," they often think of traditional programs that pushed the idea into the mainstream — school vouchers, charter schools, and the like. Now, more states are pushing a new way to boost choice, through Education Savings Accounts that let public money follow the student, wherever that takes them on their educational endeavors. The revival of an idea that's been pushed for at least a decade, according to FiveThirtyEight, can be attributed to a Supreme Court decision last Summer allowing individuals to use taxpayer-funded tuition assistance for religious schools, as well as attacks on teachings related to race and gender identity — something that bred a red wave in Florida among local school boards. Read more here.
— SITUATIONAL AWARENESS —
Tweet, tweet:
2/ Is America united or divided?

76% – somewhat/very divided
16% – somewhat/very united

That's actually the most "united" we've tracked in the 2+ years @NBCLX/@YouGovAmerica have been asking the ques: https://t.co/XYN2MNWyH4 pic.twitter.com/5iYLqBfDp4

— Noah Pransky (@noahpransky) January 19, 2023
—@SpeakerMcCarthy: I spoke with @RepGregSteube and his wife, Jen, this morning. He is in good spirits, and our entire conference prays for a swift recovery. I informed him he will serve on the Select Subcommittee on the Weaponization of the Federal Government, and he is eager to get back to work!
—@AnaCeballos: The (Ron) DeSantis admin drip drop to conservative outlets on controversial issues continues. Story was first given to National Review. Now a conservative outlet in Florida has an "exclusive" with the answers that @EducationFL decided not to respond to when asked hours ago.
—@QasimRashid: DeSantis banning AP African American Studies is a reminder of that old quote — White privilege is when your history is the curriculum and every other history is an elective.
—@lennycurry: The political silly season hot in #jaxpol. It's always the same & fun to watch. Most campaigns are poorly run mirrors of the narcissistic (look at me) person running that talks to hear themselves talk. & I watch, with appreciation, the rare candidate that is strategic & smart.
Tweet, tweet:
Florida Gen-Z congressman rocking those pants! 👇 https://t.co/wzfwXuaSOY

— Dara Kam (@TheDaraKam) January 19, 2023
Tweet, tweet:
I'm in — I'm running for FDP Chair pic.twitter.com/KO3UrrYvs6

— Annette Taddeo (She/Her/Ella) (@Annette_Taddeo) January 19, 2023
Tweet, tweet:
Orange on the left: The states that have refused to close tax loopholes exploited by corporations (by adopting a policy known as "combined reporting")

Orange on the right: The states that have refused to expand Medicaid health insurance coverage to more low-income Americans pic.twitter.com/AC8yefLFc2

— Jason Garcia (@Jason_Garcia) January 19, 2023
—@here_I_go_so:💥Palm Beach County #Florida collected $24,500 in COVID-related fines from businesses under Dave Kerner's leadership where he made COVID task force go after businesses. 27 businesses closed & 42 cases went to Hearing. @GovRonDeSantis approved Kerner for Exec. Dir of @FLHSMV now.
— DAYS UNTIL —
Ashley Children's Gasparilla Parade — 1; last day to ride Splash Mountain before remodeling — 2; The James Madison Institute's Annual Dinner — 5; 2023 FAC Access 67 Broadband Summit — Florida Association of Counties begins — 6; state Senators have a 5 p.m. deadline for submitting requests for drafts of general bills and joint resolutions, including requests for companion bills — 6; Seminole Hard Rock Gasparilla Pirate Fest — 8; Bruce Springsteen launches 2023 tour in Tampa — 12; 2023 State of the Union speech — 18; 'Ant Man and the Wasp: Quantumania' premieres — 28; 2023 Florida Chamber Legislative Fly-In — 32; 'Snowfall' final season premieres on FX — 33; city of Tampa Municipal Election early voting begins — 38; DeSantis' 'The Courage to Be Free: Florida's Blueprint for America's Revival' released — 39; 'The Mandalorian' returns — 40; 'Creed III' premieres — 42; The Oscars — 43; Tampa Municipal Election — 46; 2023 Legislative Session convenes — 46; Florida TaxWatch's State of the Taxpayer Dinner — 47; World Baseball Classic finals begin in Miami — 58; 'John Wick: Chapter 4′ premieres — 63; Tron Lightcycle / Run debuts in Walt Disney World — 74; Taylor Swift 'Eras' Tour in Tampa — 85; final performance of 'Phantom of the Opera' on Broadway — 86; American Association of Political Consultants Pollies '23 conference begins — 88; 2023 Session Sine Die — 105; 'Guardians of the Galaxy Vol. 3' premieres — 105; Florida Chamber 2023 Leadership Conference on Safety, Health & Sustainability — 109; Florida TaxWatch's Spring Meeting — 117; 'Fast X' premieres — 118; Florida Chamber 2023 Florida Prosperity & Economic Opportunity Solution Summit — 126; 'Spider-Man: Across the Spider-Verse' premieres — 133; Florida Chamber 2023 Florida Learners to Earners Workforce Solution Summit — 158; 'Indiana Jones and the Dial of Destiny' premieres — 161; 'Mission Impossible: Dead Reckoning — Part One' premieres — 175; Florida Chamber 37th Annual Environmental Permitting Summer School — 179; Christopher Nolan's 'Oppenheimer' premieres — 182; 'Captain Marvel 2′ premieres — 189; 2023 Florida Chamber Annual Meeting & Future of Florida Forum — 276; 'Dune: Part Two' premieres — 288; 'Spider-Man: Across the Spider-Verse' Part 2 premieres — 435; 'Kingdom of the Planet of the Apes' premieres — 490; Opening Ceremony of the 2024 Olympic Games — 553; 'Thunderbolts' premieres — 553; 'Blade' reboot premieres — 595; 'Deadpool 3' premieres — 658; 'Fantastic Four' reboot premieres — 736; 'Avengers: The Kang Dynasty' premieres — 833. 'Avengers: Secret Wars' premieres — 1,022.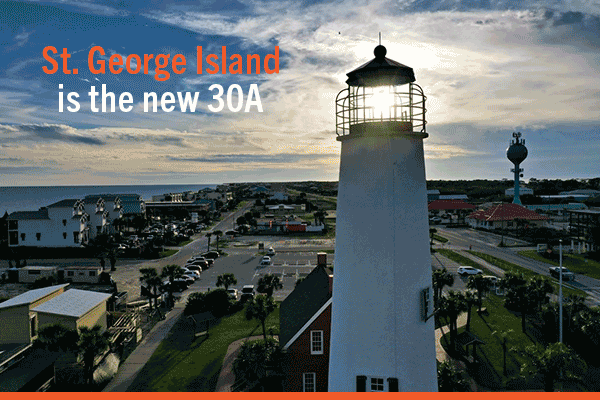 — TOP STORY —
"Universal school choice comes to Florida" via Andrew Atterbury of POLITICO — Republican leaders in the Florida House unveiled a significant school choice proposal that would drastically expand eligibility for the state's programs offering students vouchers to attend private schools.
The legislation would clear the way for any K-12 student to be eligible for state-funded tuition at a private school of their choice regardless of income. It would also pay parents who home-school. This measure is likely to be one of the banner education bills of the upcoming 2023 Legislative Session as Florida seeks to follow other states like Arizona that have recently passed universal school choice policies.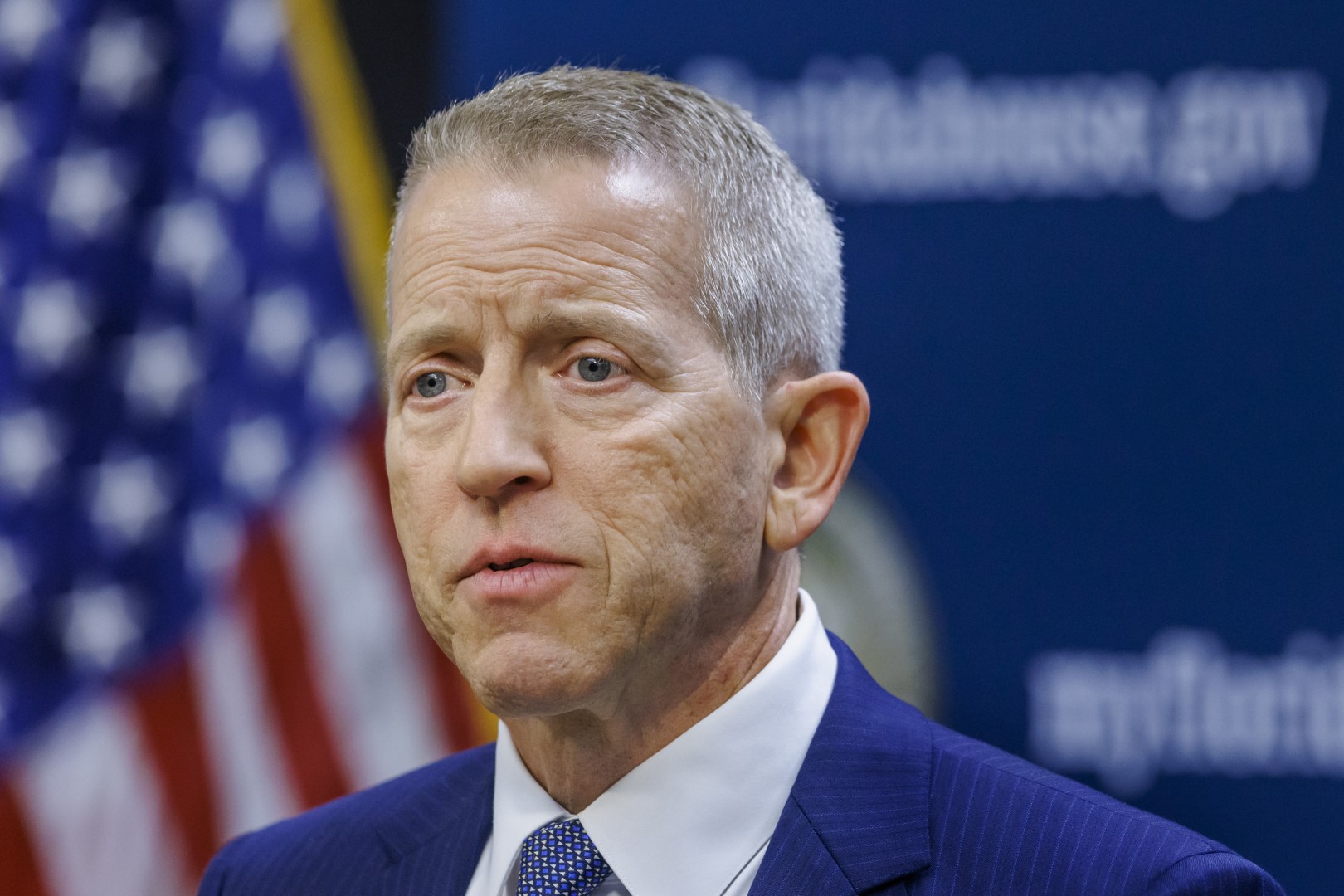 "This is about educational freedom," House Speaker Paul Renner told reporters. "It's not telling you how you're going to raise your children, how you're going to educate your children. It's about making sure that public education means empowering every child to customize the education that best suits their needs."
The legislation aims to expand Education Savings Accounts for students taking part in the state's Family Empowerment Scholarship that, on top of widening availability, could be used on a variety of new education costs including tutoring services. It is also supposed to expand voucher eligibility for students with "unique abilities" such as autism, of which there are some 9,399 students reportedly on a waitlist for the awards.
The proposed bill does not yet have a price tag.
Tom Leek backs education package — Shortly after Renner unveiled the bill, Rep. Leek said he was "proud to fully support the intent and the goals of House Bill 1." The Ormond Beach Republican added, "There will be much discussion in the coming weeks on the details of this expansion of educational opportunity. The goal of providing more choice, more freedom, and greater opportunity for families and students is paramount to educational success and moving Florida forward. I eagerly look forward to working with the Speaker and my House colleagues on this effort."
AFP-FL praises school choice bill — Conservative advocacy group Americans for Prosperity-Florida is on board with Renner's priority legislation, describing it as "transformational." In a prepared statement, AFP-FL state director Skylar Zander said the proposals "represent common-sense reforms that will help parents and students obtain more freedom and educational choice." He continued, "Just as the Jacksonville Jaguars are telling the football world that Florida is playing for keeps, this bill sends a clear signal to the rest of the nation that our state is committed to remaining the champion when it comes to education freedom — and the real winners will be Florida's students and parents."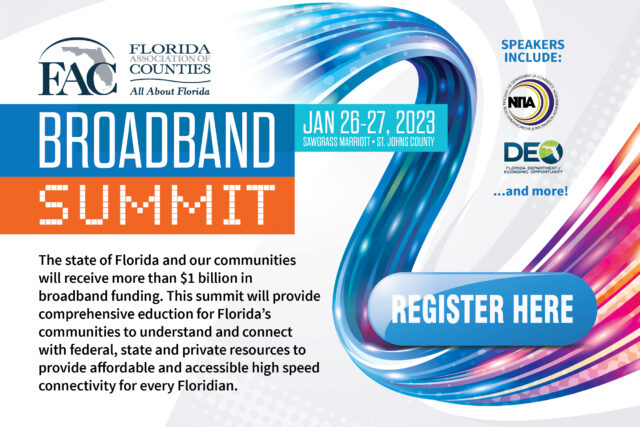 — DESANTISY LAND —
"DeSantis backers plan $3.3m spending blitz on White House bid" via Jason Politi and Lauren Fedor and Caitlin Gilbert of the Financial Times — An outside group supporting DeSantis is planning to spend $3.3m over the next six months to boost his national profile, adding to expectations that the Florida Governor will challenge Trump for the Republican presidential nomination in 2024. Ready for Ron, a political action committee backing the Florida Governor for the White House, will file a report Thursday with the Federal Elections Commission disclosing the expected expenditures.
"Donald Trump Is plotting how to kick DeSantis 'in the nuts.' here's his playbook, so far" via Asawin Suebsaeng and Tim Dickinson of Rolling Stone — Team Trump is preparing to paint the Florida governor as an establishment hawk who'll put Social Security on the chopping block. The former President's determination to obliterate his ascendant rival underscores just how unwilling Trump is to pass the torch and surrender his stewardship of the GOP — even if it shreds the party. In the past two months, Trump has talked to political allies about effective ways to pummel DeSantis on both personal issues — recurring concerns about his "likability" and supposed charisma deficit — and on policy matters such as DeSantis' hawkish foreign policy, trade stances, COVID-19 posturing, closeness to the party's "establishment," and the past votes to slash the social safety net, sources familiar with the matter tell Rolling Stone.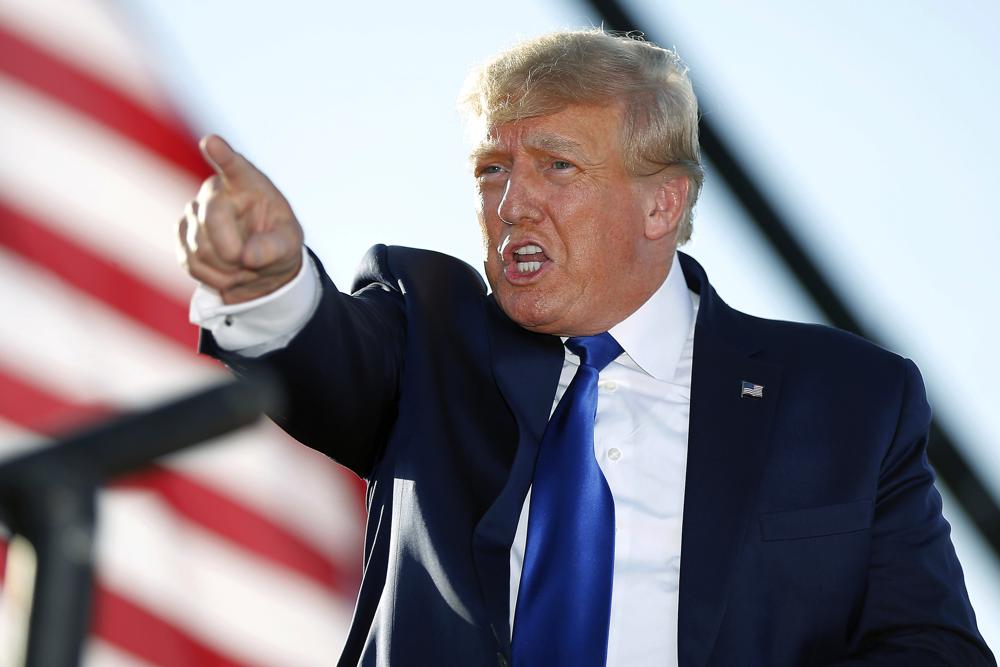 "DeSantis swipes GOP support from Trump in crucial battleground state" via Susan Ferrechio of The Washington Times — Republicans in Michigan, a state that played a pivotal role in sending Trump to the White House in 2016, are looking past Trump and pinning their 2024 hopes on a rising star: DeSantis. A group of 18 GOP Michigan state lawmakers recently delivered a letter to DeSantis urging him to run for President, calling him "uniquely and exceptionally qualified" for the job. They pledged to help him "win Michigan" if he seeks the GOP nomination. The list of signers makes up a third of all Republicans serving in the Michigan House of Representatives and the letter, obtained by The Washington Times, sends a strong signal that Trump's GOP support may be waning in a critical Rust Belt state.
"Poll: Trump can't beat Joe Biden, but DeSantis can" via A.G. Gancarski of Florida Politics — Trump has made no secret of his unhappiness with DeSantis, and a new poll offers a potential reason. When respondents were asked whether DeSantis or Biden would win a 2024 hypothetical, the Florida Governor narrowly edged the sitting Democratic President, 37% to 36%. The split was more pronounced with registered voters, with DeSantis taking 43% and Biden 37%. The question was separate from another one gauging who people said they would vote for.
"DeSantis incorrectly claims COVID-19 boosters makes you 'more likely to get infected'" via Bruce Y. Lee — Yes, DeSantis really "De said this" at a recent news conference. He claimed that those who had gotten the COVID-19 bivalent boosters are actually "more likely to get infected," presumably with the severe acute respiratory syndrome coronavirus 2 (SARS-CoV-2). Specifically, De Governor asserted, "[Florida Surgeon General] Joe Ladapo can talk a little bit more about it. Like almost every study now has said, with these new boosters, you're more likely to get infected with the bivalent booster." What? How is that the case? Well, it is easy to "DeBunk" such claims because "every study" did not say what DeSantis had said. In fact, studies have said exactly "DeOpposite."
"DeSantis is pushing education in Florida much further right" via Philip Bump of The Washington Post — There are 28 state and community colleges in the Florida College System and, Wednesday, the presidents of each and every one issued a collective statement: They would work to "ensure that all initiatives, instruction, and activities" undertaken at their institutions "do not promote any ideology that suppresses intellectual and academic freedom, freedom of expression, viewpoint diversity, and the pursuit of truth in teaching and learning." In the next sentence, any vagueness inspired by that sweeping declaration was dispelled.
"Lincoln Project criticizes DeSantis as part of attack against 'post-ideological' GOP" via A.G. Gancarski of Florida Politics — Though many conservatives are kicking the tires on DeSantis as the future of the movement, one group of former Republican operatives is less convinced, but is ready to stop him in his tracks, nonetheless. In what is billed as an "interested parties' memo," The Lincoln Project argues DeSantis is just another player in a "post-ideological" GOP that is nothing short of a "dangerous and destructive movement." The memo begins with a treatment of Trump and the "MAGA" movement before namechecking DeSantis amid a list of "those rising under him."
"Universities respond to DeSantis, saying they spend $35M on diversity programs" via Divya Kumar of the Tampa Bay Times — Florida's 12 public universities plan to spend about $34.5 million on diversity initiatives and related efforts, according to records gathered at the request of DeSantis' budget office. The records were assembled in response to a late December request that all state colleges and universities tally what they spend on diversity, equity and inclusion efforts and activities related to critical race theory. Since then, the Governor has criticized universities for accommodating "trendy ideologies" and begun what some are calling an effort to "recapture" higher education from "woke" influence.
"Bryan Ávila targets property taxes, nursing shortage, Everglades protection in 2023 Session" via Jesse Scheckner of Florida Politics — After eight consecutive years in the House, including as Speaker Pro Tempore, Republican Sen. Ávila of Miami Springs is carrying some momentum into his first term in the Legislature's upper chamber. He hopes it will lead to the passage of several bills meant to address priority issues for his district and the state at large. Two of those bills target a single area of concern: property taxes. One measure (SB 120) would lower the state's cap on annual increases to the assessed value of properties receiving homestead exemptions — which can decrease a property's taxable value by as much as $50,000 — from 3% to 2%. Another (SB 124) would help to protect longtime residents who are 65 and older from potentially losing their homes.
"'In the name of my children — and yours — I am ready to fight': Randy Fine files to run for Senate, names campaign leadership" via Jesse Scheckner of Florida Politics — Rep. Fine is just two months into his fourth and final House term, but he's eliminating all doubt as to his plans. On Thursday, Fine announced that he has filed for the seat representing Senate District 19. The seat's current occupant, Republican Rockledge Sen. Debbie Mayfield, will term out in 2024. Fine cited his successful legislative efforts in the House to "transform" Florida's public schools and universities, fight illegal immigration and "wokeism," and a multiyear effort to protect the Indian River Lagoon.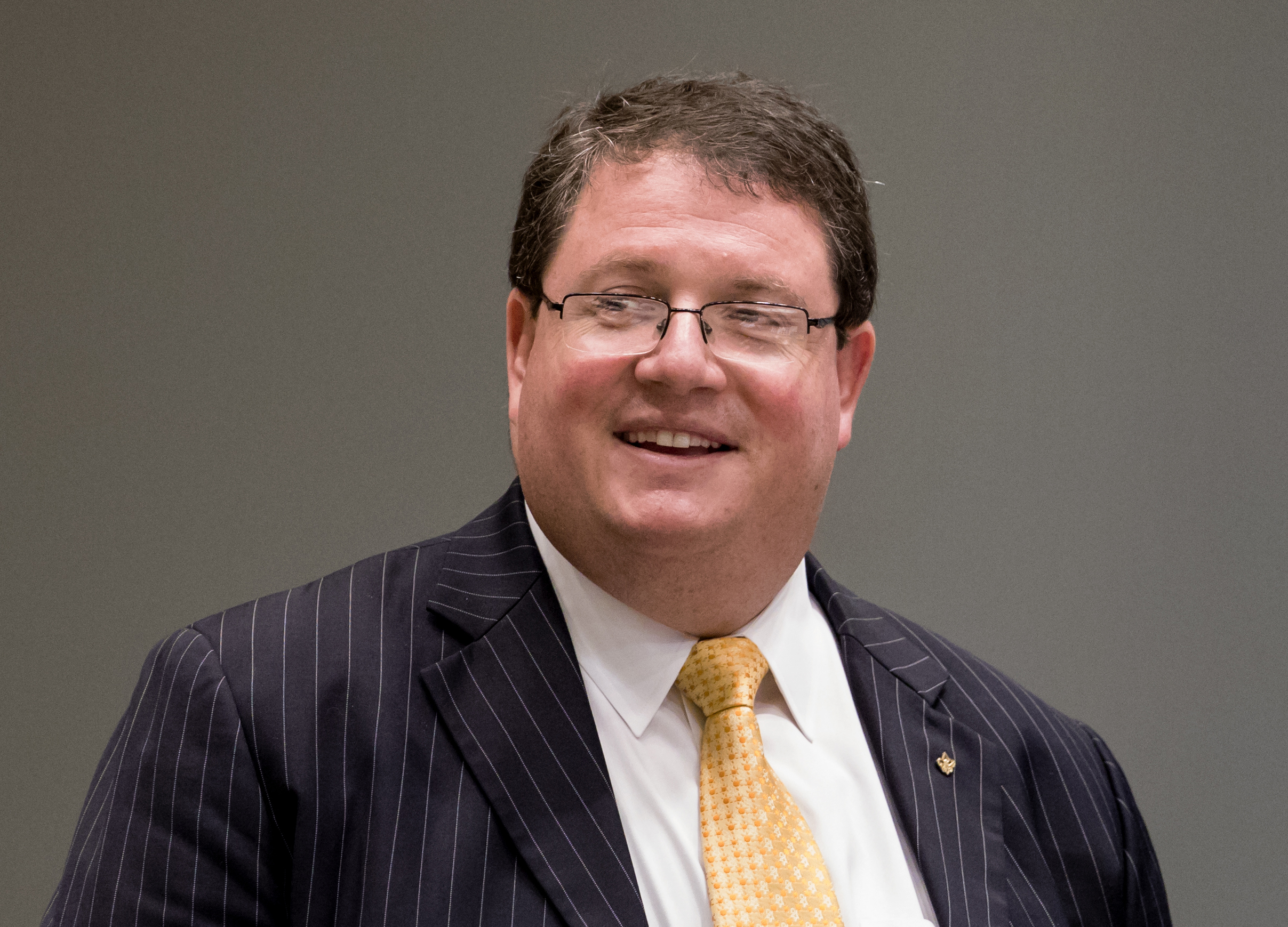 Democrats deride voucher plan — House Democratic Leader Fentrice Driskell slammed Renner's proposal in a news conference, calling it "a continuation of Republican attacks on our public education system." She continued, "Despite the Speaker's claims of bettering teacher pay and increasing funding, Florida is still at the bottom when it comes to school funding and teacher pay. Florida ranks 48th in the nation when it comes to teacher salary. That is abysmal. We should be focusing on fixing public education, not breaking it." Joining Driskell were Democratic Reps. Felicia Robinson, Allison Tant, Michele Rayner-Goolsby, Ashley Gantt and Yvonne Hinson, each of whom criticized the proposal and highlighted current issues facing Florida's public school system.
"Dan Daley bill seeks to revive harness racing industry" via Anne Geggis of Florida Politics — Harness racing in Florida hit its final finish line last April in Pompano Beach, but Democratic Rep. Daley has filed a bill that would have them heading down the stretch once again. The Democratic lawmaker from northwest Broward County Thursday filed legislation (HB 275) that would correct what he sees as a glitch in the Gaming Compact between the state of Florida and the Seminole Tribe of Florida. The way things are now, there's no way for anyone who wanted to race sulkies around a racetrack for people to bet on to get that permit.
"State making strides in tech modernization, legislators hear" via Wes Wolfe of Florida Politics — There are a lot of talented people behind the scenes trying to make the state government work a little better for Florida residents in tech roles and planning. Part of the state's tech modernization process includes something that touches most Floridians: motor vehicle licensing. Terrence Samuel, Director of the Office of Motorist Modernization, spoke to the House Infrastructure and Tourism Appropriations Subcommittee this week. As mentioned during the meeting, infrastructure doesn't just include roads and bridges, it includes information technology.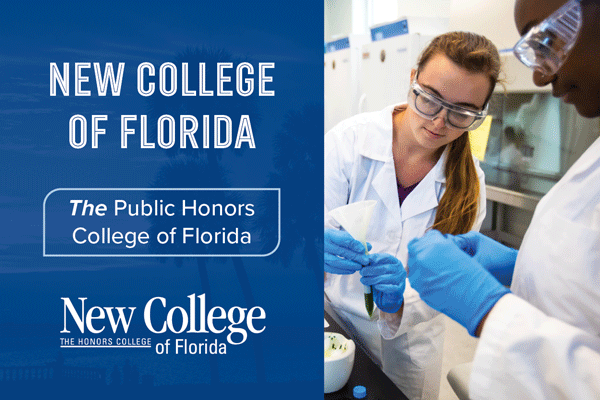 — STATEWIDE —
"DeSantis announces additional $500 million in hurricane recovery funding" via Brittany Caldwell of WFTV — In a news conference Thursday, DeSantis said more than $500 million in hurricane aid had been allocated for the state. He said this is the first time in the state's history that any amount of money has been given out in such little time. "There's been no major hurricane in Florida's history where up to this point, 112 days after, that even one dollar had been obligated," DeSantis said. The Governor has also launched a mobile trailer program for displaced homeowners. He said this announcement is "healthy competition" for Federal Emergency Management Agency's Homeless Program.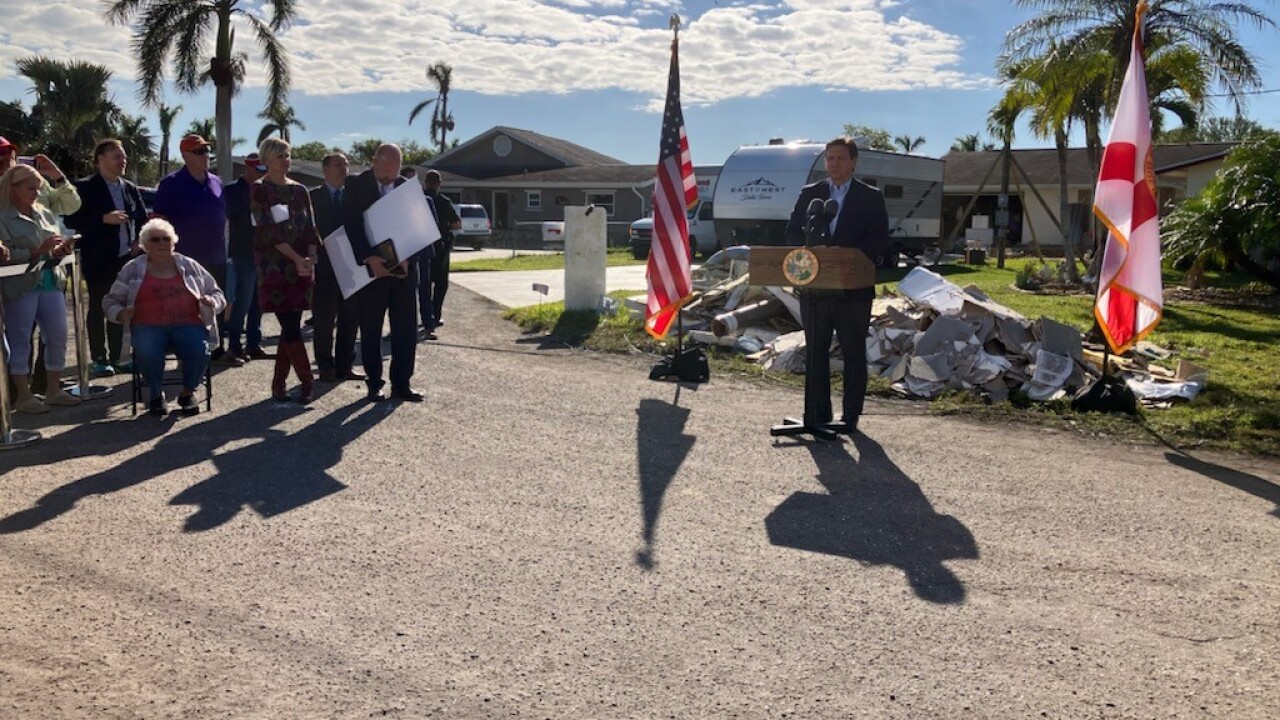 "DeSantis pledges mental health funds for Hurricane Ian victims" via Gray Rohrer of Florida Politics — Residents in the path of Hurricane Ian, which hit the state as a Category 4 storm on Sept. 28, will be eligible for expanded mental health services under a $13.8 million grant DeSantis is ordering state officials to use to aid victims. DeSantis directed the Department of Children and Families to offer more services to storm survivors. "The funding we awarded today is an important part of the recovery process," DeSantis said in a released statement.
— "In Florida, a tropical storm can trigger your hurricane insurance deductible" via Trevor Fraser of the Orlando Sentinel
"State estimates 1.75 million Floridians could lose benefits once state begins purging Medicaid rolls" via Christine Jordan Sexton of Florida Politics — As many as 1.75 million Floridians could lose Medicaid coverage once the state begins taking steps April 1 to return its Medicaid program to pre-pandemic levels. Appearing before House and Senate health care panels, officials in the administration of DeSantis said Florida will focus its efforts on removing 900,000 residents who no longer qualify for the program, either because they aged out, left the state, or earn too much to qualify for the safety net program for the poor, elderly and disabled. The state will first start purging from the program ineligible beneficiaries who haven't availed themselves of any of the health care Medicaid covers.
"State Supreme Court rejects local governments' suit against penalties for local gun control law" via Anne Geggis of Florida Politics — The state Supreme Court ruled against cities seeking more power to regulate firearms within their city limits. The court refused to throw out a law that local officials can be fined for passing gun control ordinances, and that cities can be sued for having these local laws on the books. The statute, called a pre-emption law, which limits local regulation, was passed in 2011. The appeals court found that a 2011 statute, initially thrown out by the lower court, allows local officials to be fined $5,000 individually for approving local gun control ordinances, such as prohibiting a gun in the lobby of City Hall, for example.
"Florida judge rejects request to subpoena journalists' documents in 'ghost' candidate case" via Martin E. Comas of the Orlando Sentinel — A former and three current Orlando Sentinel journalists do not have to hand over records relating to Florida Power & Light's and other organizations' possible involvement in the 'ghost' candidate scheme to Eric Foglesong, a political consultant charged with falsifying campaign finance records, a judge ruled Wednesday. In her ruling, Circuit Judge Donna McIntosh said Florida law makes clear that 'professional journalists enjoy a qualified privilege' not to disclose their information, including the identity of any source, that they obtained while doing their jobs in gathering news.
"'I'm in': Annette Taddeo announces bid for Florida Democratic Party Chair" via Jesse Scheckner of Florida Politics — Two days after two dozen Generation Z activists from across the state implored her to take the plunge, former Miami Sen. Taddeo confirmed she is running for Florida Democratic Party Chair. Taddeo announced her bid Thursday night, appropriately, on TikTok. In a nearly three-minute video titled "I'm in — I'm running for FDP Chair," she said she decided to run after "many calls" and conversations. "After much reflection, I'm ready — I'm ready to take up this challenge and do the hard work. I'm running for FDP Chair. Our party is at a critical juncture, and we must pave a new way forward together," she said.
To watch the announcement, please click on the image below:
"Lobbyist and legal scholar Paul Lambert dies at 76" via Andrew Meacham of Florida Politics — The complications of life, its ambiguities, the borders between overlapping subjects, regulations or laws — the kinds of things that frighten most of us, pulsed through Lambert like an eternal spring. The former staff counsel to Sen. Dempsey Barron and several state licensing boards absorbed history books and law journals throughout his career. He served up his expertise freely in popular lectures on health law, psychology law and administrative law but equally — and in almost as much detail — over lunch, on the plane, or at home along with his famous paella. Lambert, a legal luminary whose oversight strengthened chiropractors in Florida and nationwide, died Jan. 9 after an illness. He was 76.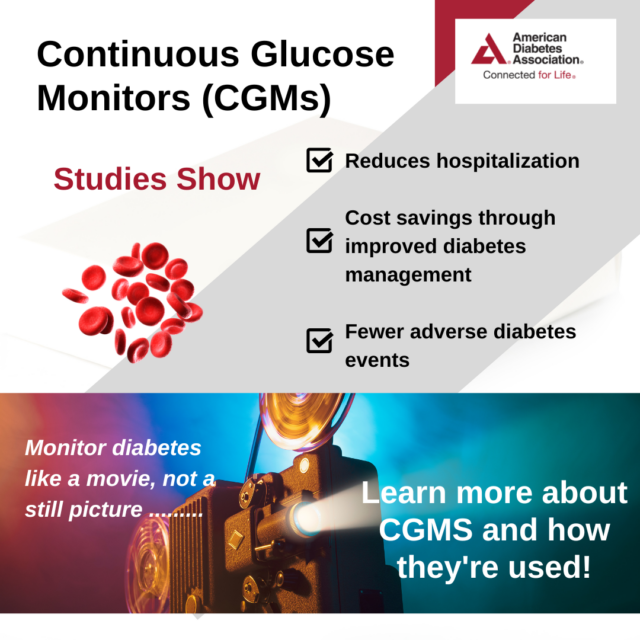 — D.C. MATTERS —
"Biden, Trump documents discovery shows challenges in keeping government secrets" via Dustin Volz and Warren P. Strobel of The Wall Street Journal — The discovery of classified documents at Biden's home and onetime office and Trump's resort has exposed long-standing risks in senior officials' handling of secret files, while highlighting the increasingly unwieldy volume of classified material produced by the federal government. While most government officials can typically only read classified papers in secure facilities, some senior policymakers including the President and Vice President need freer access to secret documents, current and former officials said.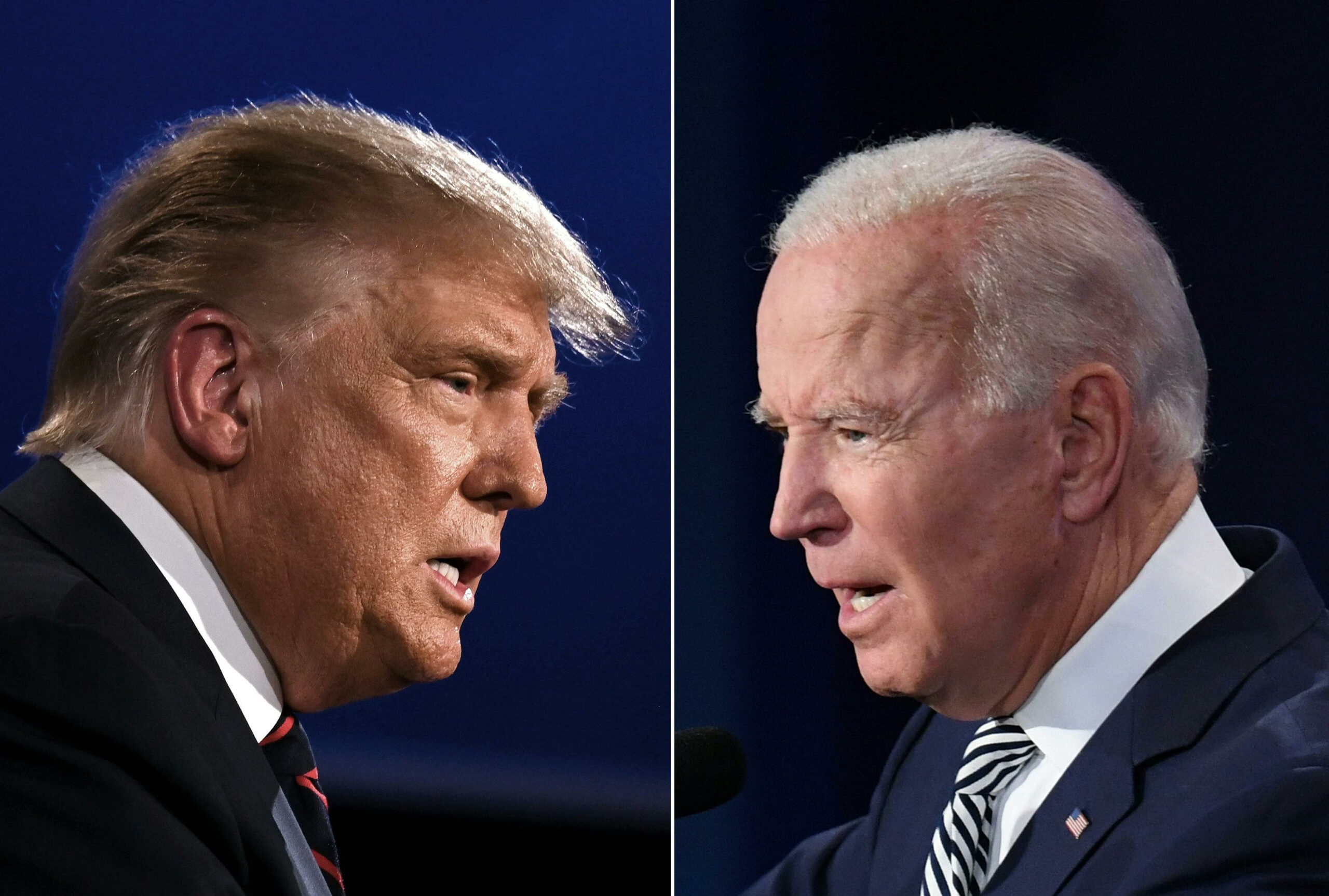 "Supreme Court says it cannot determine who leaked draft Dobbs opinion" via Robert Barnes of The Washington Post — The Supreme Court disclosed Thursday that it cannot identify the person who leaked a draft of Dobbs v. Jackson Women's Health Organization, the opinion that overturned Roe v. Wade. A report from Supreme Court Marshal Gail Curley said "it is not possible to determine the identity of any individual who may have disclosed the document or how the draft opinion ended up with POLITICO. No one confessed to publicly disclosing the document and none of the available forensic and other evidence provided a basis for identifying any individual as the source of the document."
"Sen. Rick Scott went to the Florida Keys over migrant crisis. What he said has to happen" via David Goodhue of the Miami Herald — Scott traveled to the Florida Keys Thursday and blamed the Biden administration's immigration policies for the mass maritime migration from Cuba and Haiti that is affecting the island chain. Scott went out on a boat earlier in the day to look at some of the dozens of makeshift migrant boats that have been abandoned on the archipelago's shoreline for the past two years, with new arrivals increasing since the Christmas holiday stretch. "We saw one that was basically made out of a tarp," Scott told reporters at a news briefing at the Monroe County Sheriff's Office's helicopter hangar at Florida Keys Marathon International Airport. "It's pretty dangerous," he added.
"Who's afraid of Scott?" via Tara Palmeri of Puck — Politics can be a soulless and gutless blood sport, and yet it's rare to see the sort of bizarre choreography that is taking place among the 2024 G.O.P. presidential front-runners, contenders, and poseurs, alike. And there's Scott, the multimillionaire hospital magnate and former Florida Governor and current Mitch McConnell antagonist in the Senate, who may have other designs. I've heard from multiple sources that, like any strategic politician, Scott is still leaving the door open for a presidential run in 2024, despite telling a group in Florida that he will run for re-election for the Senate. Sure, there's no base of voters clamoring for Scott, either. But unlike the other '24 hopefuls, Scott has oodles of his own money. He is worth as much as $500 million and has been willing to dip into his own coffers at any time to burnish his brand.
"Copy of 'Uncle Tom's Cabin' sent to Black Republican Byron Donalds' Office" via Jacob Ogles of Florida Politics — An anonymous critic of U.S. Rep. Donalds sent the Black Congressman a copy of "Uncle Tom's Cabin." The delivery comes after Donalds played a high-profile role in a protracted Speaker election. Donalds shared a photo of the novel after he received the copy at his congressional office. "Today, my D.C. office received a copy of the world-renowned book 'Uncle Tom's Cabin' by Harriet Beecher Stowe," Donalds tweeted. "Whoever sent this book did so with hate in their heart and the desire to depict me as a sellout." In response to the slight, he quoted the late Boston Celtics center Bill Russell. "Concentration and mental toughness are the margins of victory," Donalds tweeted.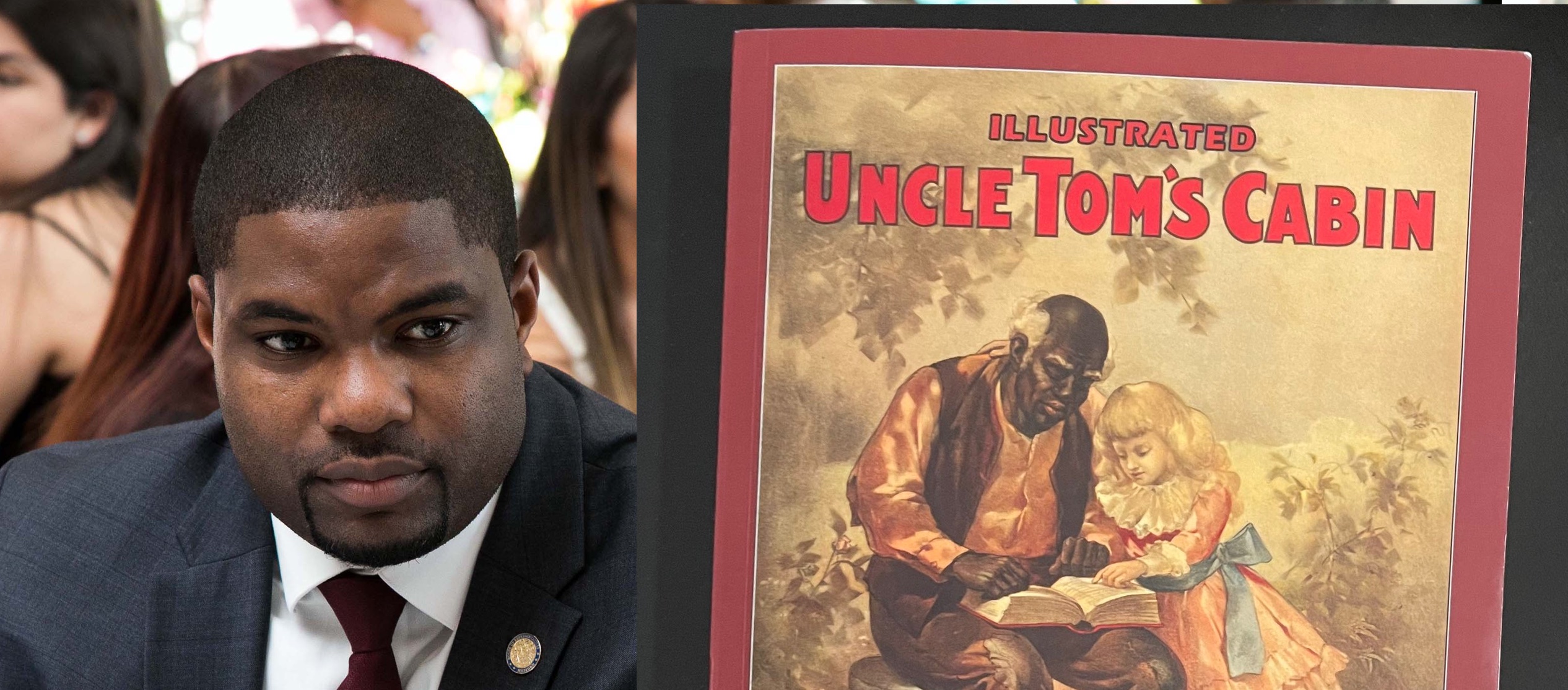 "Aaron Bean lands on Transportation, Education committees in Congress" via Jacob Ogles of Florida Politics — Well traveled from Tallahassee to Washington, U.S. Rep. Bean will now have a voice on how Americans move. The Fernandina Republican has learned his committee assignments in Congress, where he will serve on the House Transportation and Infrastructure Committee and on the Education and Workforce Committee. The House first-termer said he's enthusiastic about both assignments. "I am honored to serve on the Transportation and Infrastructure Committee under the leadership of Chair Sam Graves," Bean said. "The free state of Florida is one of the fastest growing states in the nation, and I will be a strong advocate for building and maintaining the necessary infrastructure to keep pace with this record growth."
"Laurel Lee secures spots on Judiciary, Homeland Security Committee" via Jacob Ogles of Florida Politics — After moving from the bench to Congress, U.S. Rep. Lee now has a say on the federal bench. Congressional GOP leaders selected the Thonotosassa Republican to serve on the House Judiciary Committee. Two days later, Lee was also assigned to the House Homeland Security Committee. Judiciary seems a natural home to a lawmaker who previously held the title of judge. Lee was appointed by then-Gov. Scott to Florida's 13th Judicial Circuit as a circuit judge for Hillsborough County.
"Kathy Castor opens new St. Pete office, taps new leadership" via Florida Politics — U.S. Rep. Castor is opening a new office in St. Petersburg, she announced Wednesday. Castor also announced the hiring of a new field representative to serve newly represented neighborhoods. "I am committed to standing up for my neighbors to lower costs, create good-paying careers and build safer and healthier communities. I will use my experience and proactive approach to benefit our St. Pete neighbors in addition to communities in Tampa and Hillsborough County under the new district boundaries," Castor said.
"Maxwell Frost goes to Washington" via Suzy Exposito of Vogue — Frost has a stomachache. Or at least that's the charmingly unguarded reason the 26-year-old Florida Congressman has given me for his tardiness. I am sitting at Orlando's oldest diner, the College Park Café, with his even younger campaign coordinator, Rayanne Anid, on a gray, muggy day. It's the week between Christmas and New Year's, when most people are still hiding out in their pajamas, so we're all permitted a little leeway when it comes to punctuality. Anid, a recent political science graduate from the University of Central Florida, is telling me how she met Frost, who, when he is sworn in (a week later), will become the first Gen Z member of Congress, presiding over Florida's 10th Congressional District, which spans much of Orange County.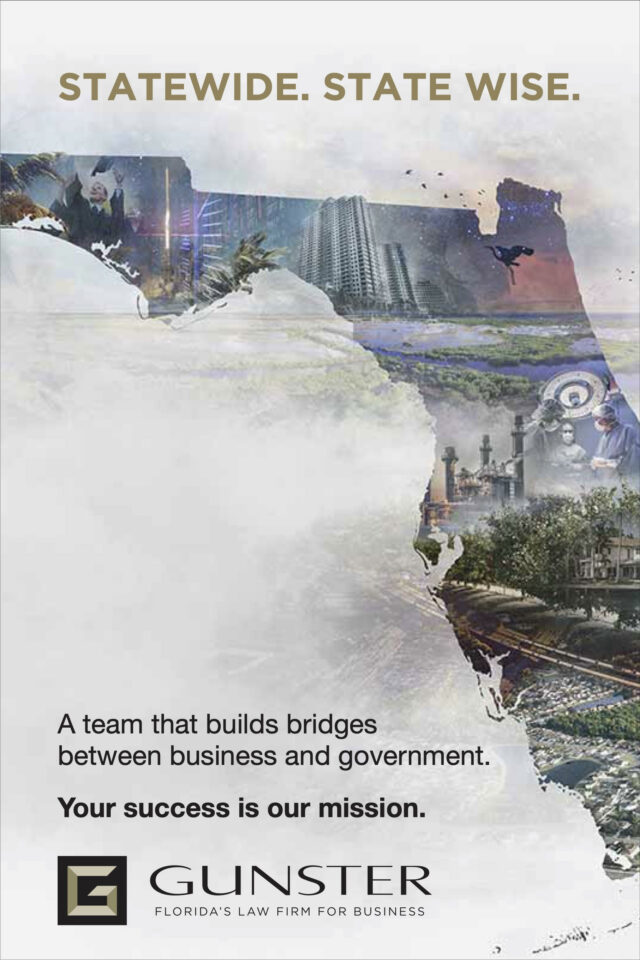 — EPILOGUE TRUMP —
"Trump's dark money machine just got darker" via Roger Sollenberger of The Daily Beast — Just when it seemed like Trump's dark money maze couldn't get any darker, it looks like someone shot the lights out. It appears from the filings and other incorporation records that the advocacy group America First Works — which raised almost no money in 2021 — has closed down its original Virginia entity and opened another one in Washington, D.C., under the same name, with the same board of directors. The question is why — and it comes as Trumpworld is laying the groundwork for a second Trump term. Or, as Axios put it, "a sprawling infrastructure already preparing to staff a new administration and immediately enact major policies," which Trump allies see as a key differentiator with potential GOP rival DeSantis.
—"Facebook was a boon for Trump's fundraising operation — and might be yet again" via Caleb Ecarma of Vanity Fair
"Mike Pompeo says Trump told him to 'shut the hell up' about China" via Julia Shapero of The Hill — Pompeo said in his forthcoming memoir that Trump told him to "shut the hell up" about China in the early stages of the COVID-19 outbreak. "My Mike, that f**** guy hates you!" Trump reportedly said to Pompeo in March 2020 after a call with Chinese President Xi Jinping. The disagreement was detailed in Pompeo's new memoir "Never Give an Inch," which is set to be released next week, Semafor reported. Xi had warned Trump on the call that his secretary of State was endangering the recently signed "phase one" trade deal, which sought to rein in the trade war between Washington and Beijing.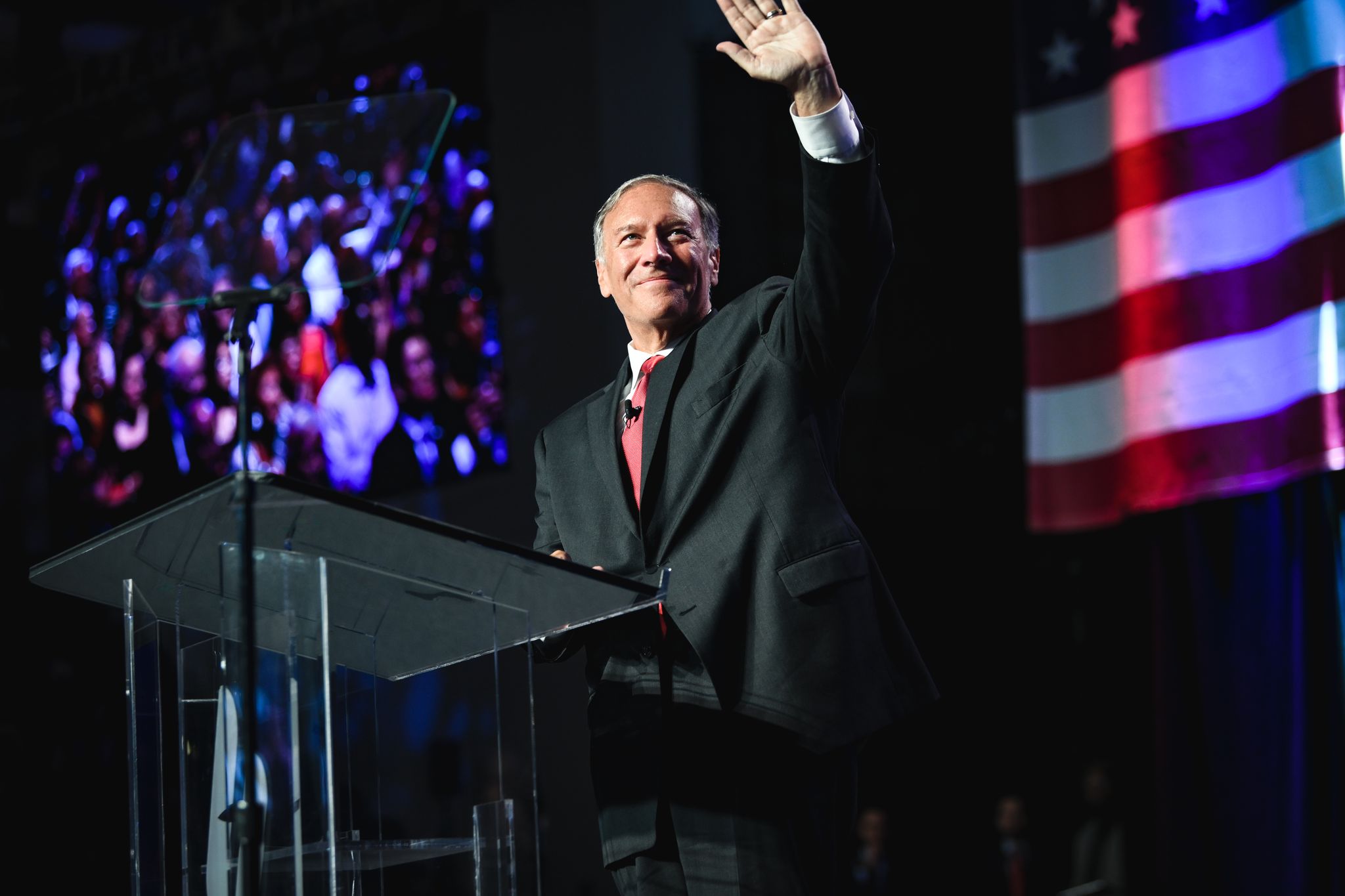 "Trump mistook E. Jean Carroll for his ex-wife Marla Maples in a photo, deposition transcripts show" via Elizabeth Hartfield and Kara Scannell of CNN — Newly unsealed transcripts from Trump's deposition in the Carroll case show that the former President mistook Carroll for his ex-wife Maples in a photo. The transcripts show that during his October 2022 deposition, Trump was shown a and white photo where he is interacting with several people, including with his then-wife Ivana, Carroll and her then-husband. "I don't know who — it's Marla," Trump said when shown the photo. "That's Marla, yeah. That's my wife," he says when asked to clarify.
"Under oath, Trump is confronted with his 'hoax' hyperbole" via Philip Bump of The Washington Post — In the abstract, Trump's general lack of credibility on what may or may not be a hoax is not terribly important. But in the context of a lawsuit centered on allegations that he sexually assaulted author Carroll several decades ago, Carroll's lawyers found it useful to point out that Trump simply says everything is a hoax, even when he obviously doesn't think it is.
—"Trump's lawyer corrects him after error during deposition" via Kara Scannell of CNN
"John Eastman is unbowed as investigations proliferate" via Danny Hakim and Michael S. Schmidt of The New York Times — Eastman, a legal architect of Trump's efforts to overturn his 2020 election loss, invoked the Fifth Amendment more than 100 times under questioning by the House Jan. 6 committee. But in recently released testimony from the committee's investigation, other witnesses had plenty to say about him. Many White House lawyers expressed contempt for Eastman, portraying him as an academic with little grasp of the real world. Greg Jacob, the legal counsel to former Vice President Mike Pence, characterized Eastman's legal advice as "gravely, gravely irresponsible," calling him the "serpent in the ear" of Trump.
"Can Trump count on evangelicals in 2024? Some leaders are wavering." via Maggie Haberman and Michael C. Bender of The New York Times — On Sunday, the Rev. Robert Jeffress, a longtime supporter of Trump who has yet to endorse his 2024 White House bid, shared the stage at his Dallas megachurch with one of the former president's potential rivals next year: former Vice President Pence. The next day, Trump lashed out at Pastor Jeffress and other evangelical leaders he spent years courting, accusing them of "disloyalty." The clash highlighted one of the central tensions inside the Republican Party as it lurches toward an uncertain 2024 Presidential Primary: wavering support for Trump among the nation's evangelical leaders.
"This Trump judge could effectively ban the abortion pill" via Tessa Stuart of Rolling Stone — The Amarillo division of the Northern District of Texas happens to be the judicial fiefdom of a zealous young Trump appointee, Matthew Kacsmaryk, whose most recent job was as deputy general counsel for a conservative Christian legal advocacy group like the one that filed the lawsuit. If he agrees with their arguments, he could issue an injunction that would stop the distribution of the abortion pill, even in states with strong abortion protections like Vermont, California, and New York.
"Trump's Interior Secretary didn't violate ethics rules, watchdog finds" via Lisa Friedman of The New York Times — The inspector general for the Interior Department said Thursday it had found no evidence that the former secretary, David Bernhardt, violated federal ethics or conflict-of-interest rules when the department made decisions that affected one of his former clients, a California water district. The Interior Department under Bernhardt made decisions that benefited Westlands Water District, which represents California farmers, including a deal to grant federal water rights in perpetuity to a large agricultural district. Before joining the Trump administration, Bernhardt spent 10 years as the group's chief lobbyist.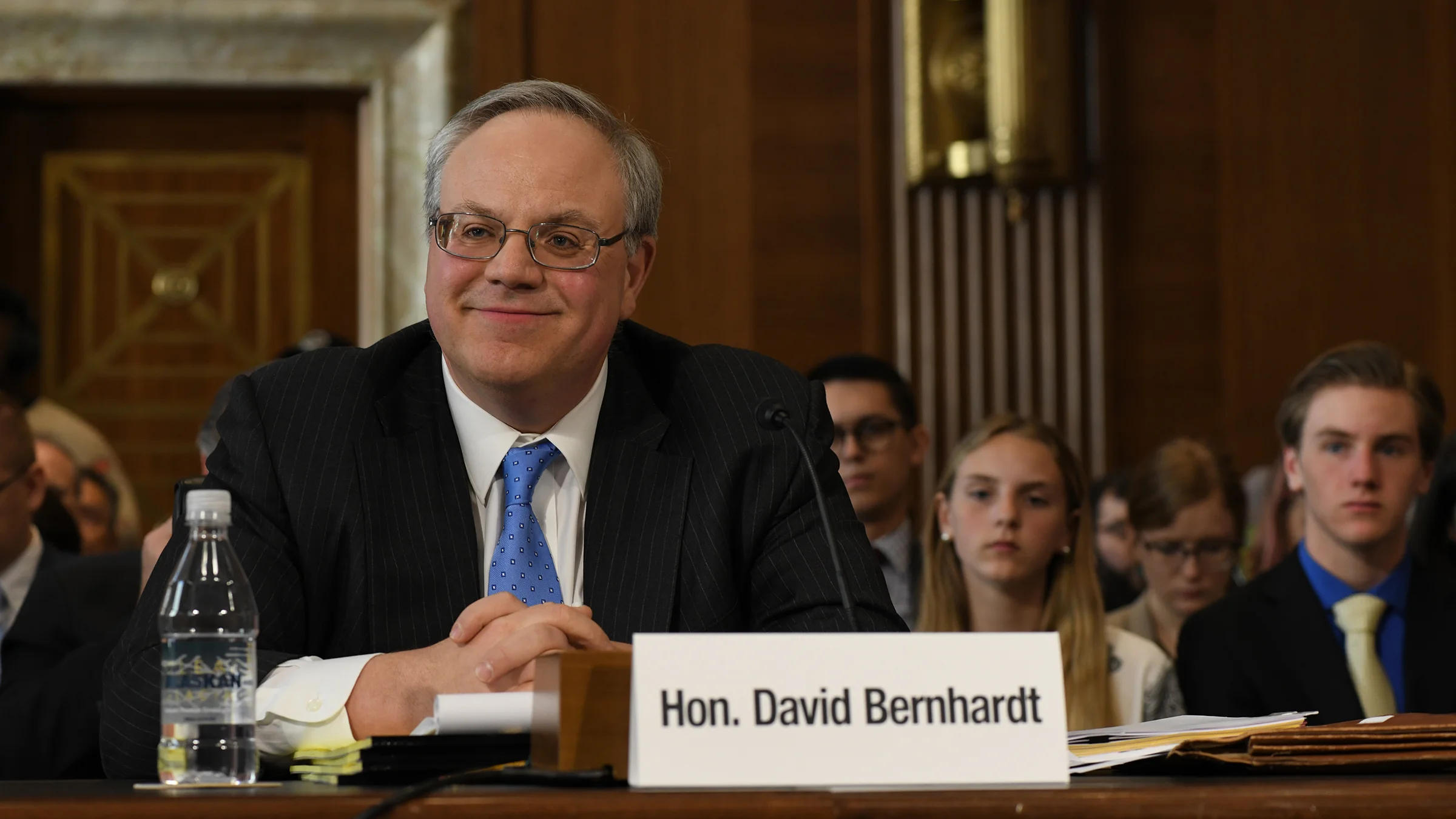 "Trump sold his D.C. hotel. GOP spending disappeared." via Rebecca Jacobs of CREW — Despite the fact that the Waldorf Astoria is in the same building and kept public and private spaces remarkably the same, political spending at the new hotel all but disappeared when compared to the years when a sitting President owned it. From its opening in June to the Midterm Elections, Republican officials, candidates and fundraising committees have spent less than $2,000 at the Waldorf Astoria, according to FEC data. In the same five-month window during the 2018 Midterms, Republicans spent more than 400 times that amount with $867K in disbursements to the Trump Hotel. Trump hotel customers often claimed that the hotel's downtown location and proximity to the White House and Capitol explained their patronage.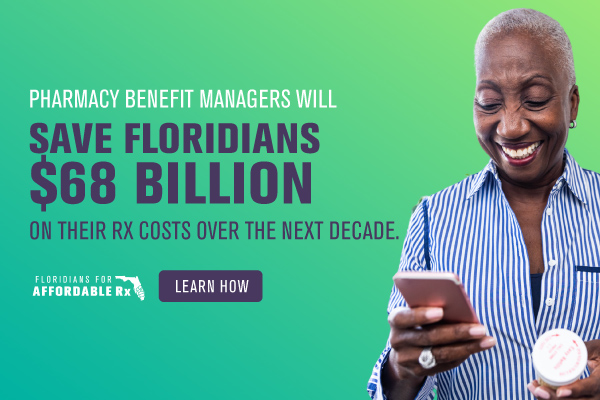 — LOCAL: S. FL —
"Officials: Boca Raton, West Palm Beach antisemitic displays during weekend are related" via Jasmine Fernández and Wayne Washington of the Palm Beach Post — Two acts of antisemitism that officials say are related tainted a celebratory Dr. Martin Luther King Jr. weekend in Palm Beach County. On Saturday, residents of a Boca Raton neighborhood found antisemitic flyers sitting in their driveways and on their front yards. The flyers, packed into Ziploc bags, displayed what one resident described as an obscene antisemitic message. About a handful of pellets also were left in each bag, which, it is assumed, were used to weigh the bags down. On Saturday night, West Palm Beach police received calls about hateful images and messages projected onto the side of an AT&T building at 325 Gardenia St.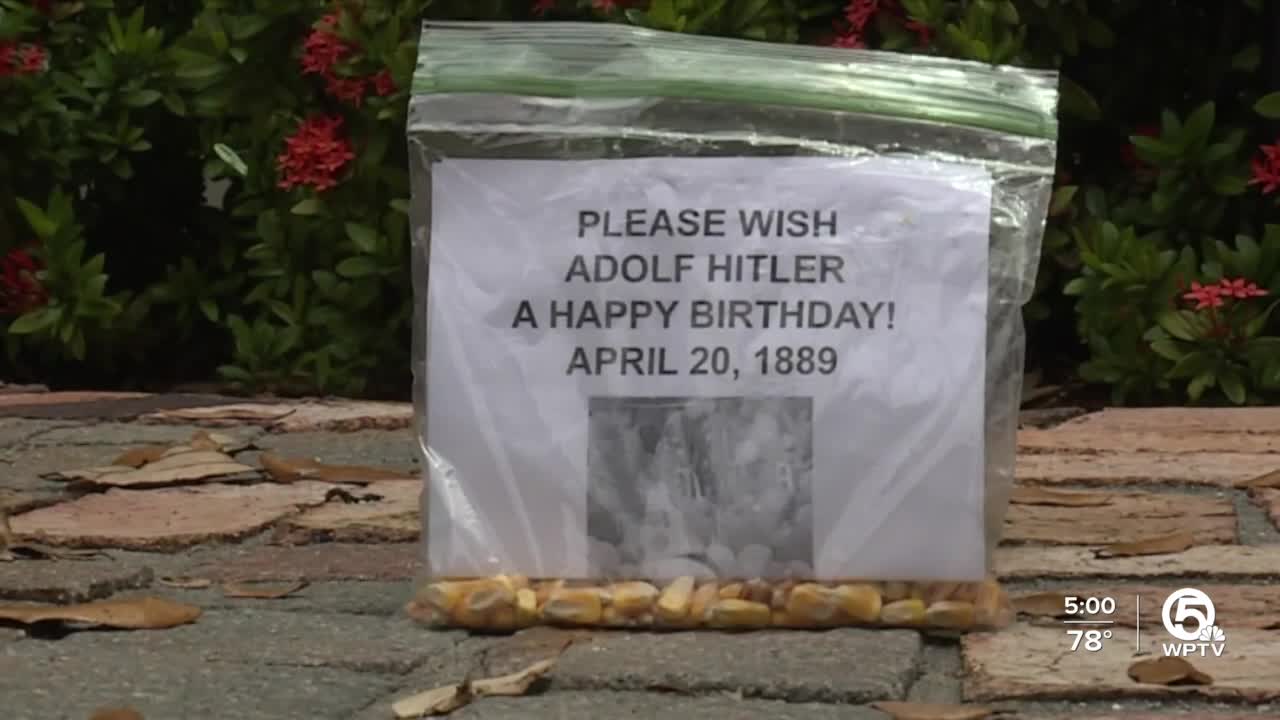 "Broward teachers will receive raises and $1K bonuses" via Scott Travis of the South Florida Sun-Sentinel — Broward teachers will likely get $1,000 bonuses and salary increases of as much as 5% under a tentative contract. Beginning teachers' salaries will be $48,925, up from $47,500 last year. Teachers under a grandfathered contract that predates 2011 will receive a 4% raise. Teachers hired since 2011, or those who switched to a pay-for-performance contract, will receive a 5% bump if they were rated highly effective on their evaluation and 3.75% if they were rated effective. The salary increases are retroactive to July 1, 2022. "This tentative agreement represents one of the largest salary increases for our teachers in the last 10 years," Superintendent Vickie Cartwright said.
"St. Lucie County building ordered to lock down after shooting threat" via Mauricio La Plante of Treasure Coast Newspapers — The St. Lucie County administration building was locked down Thursday morning after someone made a threat to shoot county employees, said county spokesperson Erick Gill. Sheriff's officials said dispatch received reports of a threat around 11:09 a.m. Gill said the county administration building, 2300 Virginia Ave., was on lockdown until 12:05 p.m., with occupants locking themselves inside their offices or rooms. "We had someone from the public upset with our building and permitting staff and they threatened to come over here and shoot employees," Gill said. "We're taking that threat seriously. We've called 911." Sheriff's deputies were at the building, Gill said.
"Delray Beach firm says it has 'innovative' plan, state calls it a scam" via Kimberly Miller of the Palm Beach Post — Thousands of Sunshine State homeowners were duped by a Delray Beach-based company into signing 40-year sales contracts that amount to liens on their properties with hefty repercussions for breaking the agreement, according to a Florida Attorney General's lawsuit. An estimated 1,500 Palm Beach County homeowners and more than 9,000 statewide signed up with MV Realty PBC — a limited liability company whose initials stand for Mad Valorem, a play on ad valorem, the lawsuit says. Filed in Hillsborough County, the suit accuses MV Realty executives Amanda Zuckerman, Antony Mitchell and David Manchester of using a "complex and deceptive scheme that attempts to skirt existing Florida law with the goal of swindling consumers out of their home equity."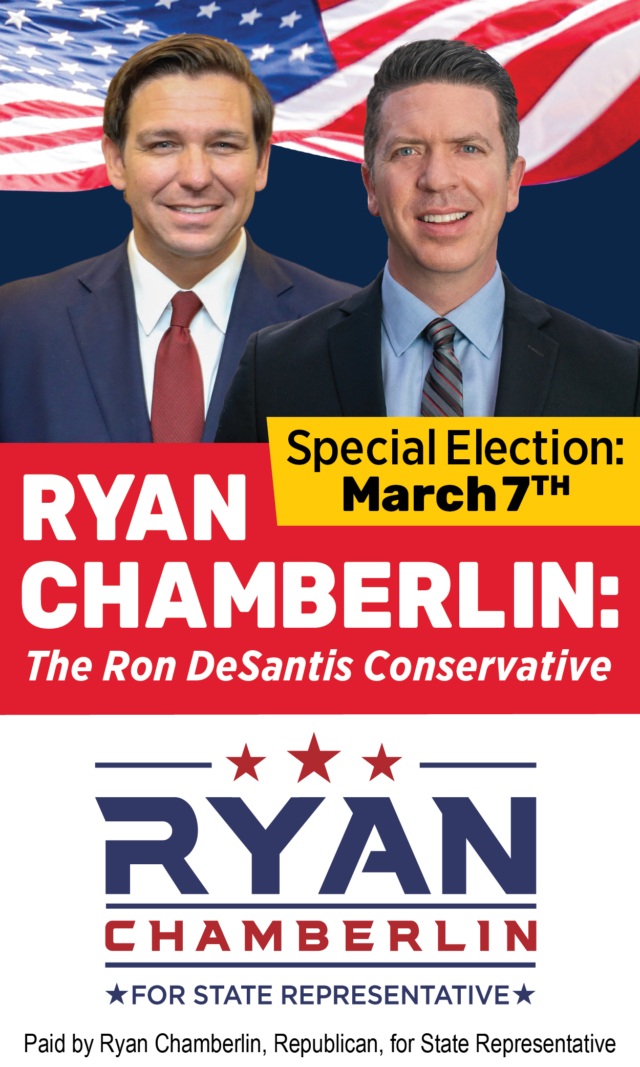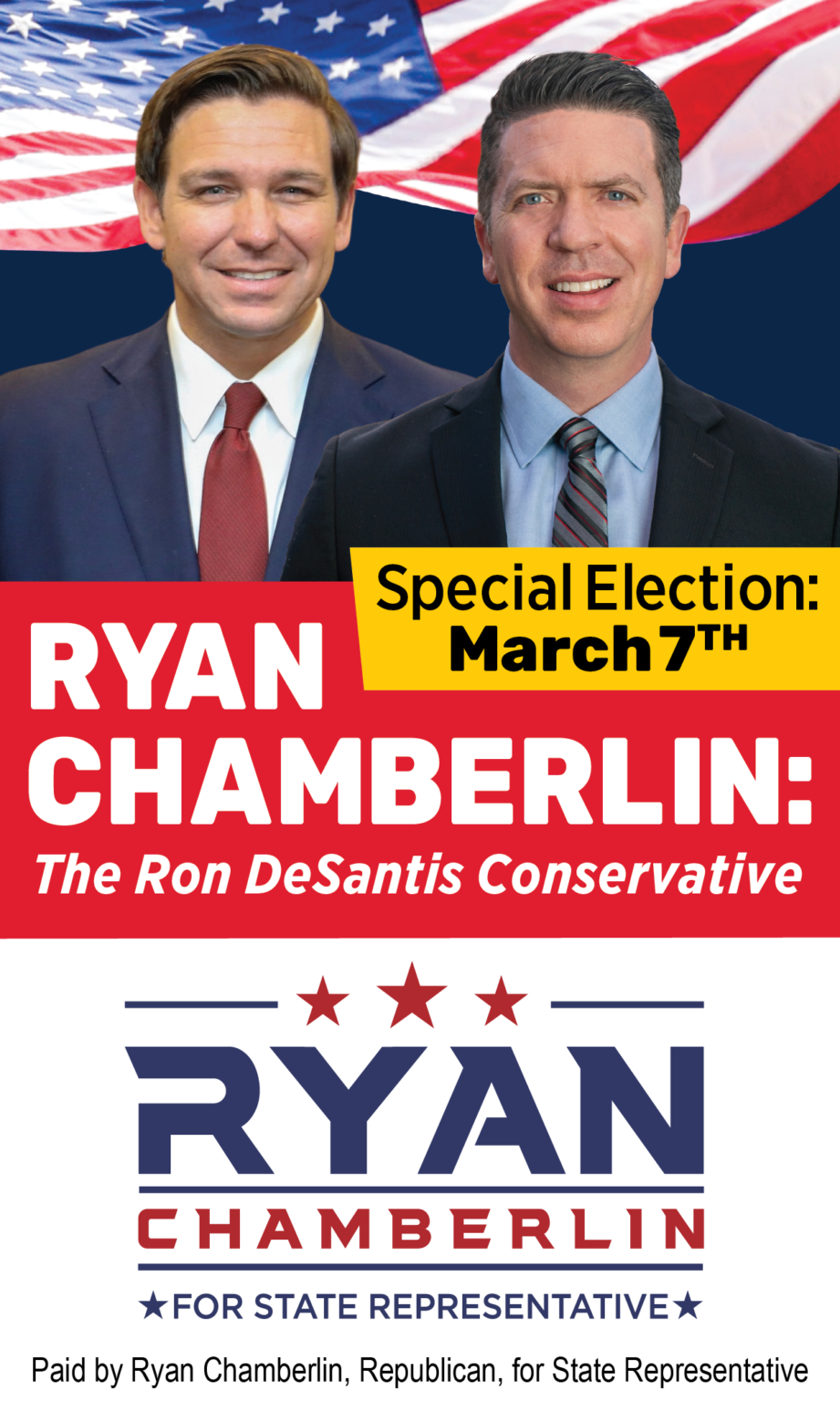 — LOCAL: C. FL —
"Daytona's redistricting could shift residents into new Commission zones" via Eileen Zaffiro-Kean of The Daytona Beach News-Journal — Heads up Daytona Beach residents: Within a few months you could have a new City Commissioner representing you and your neighborhood. No, you didn't miss an announcement about a Special Election. Results of the 2020 U.S. Census were released nearly 18 months ago, so it's time for City Commissioners to redraw the lines around their zones so all districts have roughly the same number of residents. With Daytona Beach's lopsided growth spurt that saw the majority of population gains on the west side of the city, all six of Daytona's zones will need to be adjusted to make sure each Commissioner represents an equal number of residents.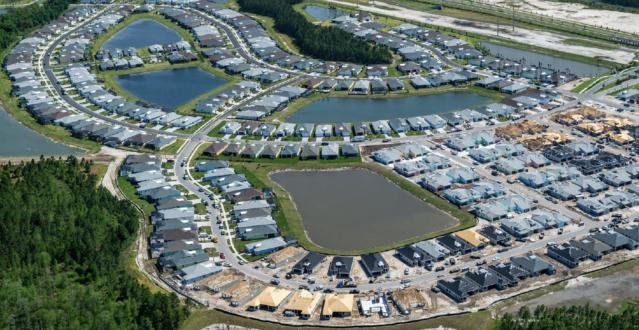 "As complex beach recovery continues, Daytona Beach tourism board looks ahead" via Jim Abbott of The Daytona Beach News-Journal — A labyrinth of environmental and bureaucratic challenges still loom in the ongoing effort to restore Volusia County's 47 miles of beaches in the wake of catastrophic damage from Tropical Storms Ian and Nicole, according to an update presented this week to Daytona Beach's tourism board. In a lengthy PowerPoint presentation, Volusia County Deputy County Manager Suzanne Konchan reviewed the catastrophic impact of the back-to-back tropical storms and offered an update on beach restoration for the Halifax Area Advertising Authority board of directors. The presentation unfolded roughly an hour after DeSantis announced at a news conference in Daytona Beach Shores that Volusia County will get $37.6 million.
"Good Samaritan seeks to sell Ian-flooded Kissimmee retirement village" via Natalia Jaramillo of the Orlando Sentinel — Citing pandemic and industry issues, retirement community Good Samaritan Society is selling its storm-ravaged Kissimmee property, leaving residents worried that new owners will change contracts and raise rents. Good Samaritan's move to sell the flood-prone community in Osceola County, and other properties it owns throughout the country, comes after September's Hurricane Ian deluged the community leaving 523 units unrepaired. The residents who remained at the Kissimmee Village this week found letters taped to their doors saying Good Samaritan will "gradually transition to new senior care organizations." "The Good Samaritan Society is consolidating services and investments to seven core states, which include South Dakota, North Dakota, Iowa, Minnesota, Nebraska, Kansas and Colorado," said Nate Schema, Good Samaritan Society president and CEO.
"Lynx bus driver hits, kills man in Orange County, FHP says" via Amanda Rabines of the Orlando Sentinel — A Lynx bus driver unknowingly hit and killed a man Thursday morning, according to the Florida Highway Patrol. At 6:47 a.m. a 61-year-old bus driver was traveling north on Dividend Drive, near the intersection of Lake Ellenor Drive, when he drove past a man standing at a bus stop, the FHP said. The man, a 45-year-old from Kissimmee, then ran after the bus in an attempt to get it to stop for him and was struck by the front right of the bus. The bus driver reportedly did not notice the collision and continued eastbound on Lake Ellenor Drive. Troopers said the bus driver is cooperating with the investigators.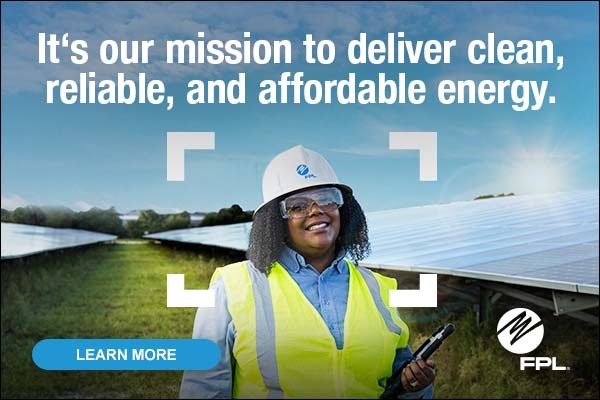 — LOCAL: TB —
"Poll: Jane Castor holds overwhelming lead in Mayor's race; Janet Cruz dominates City Council race" via Peter Schorsch of Florida Politics — Tampa Mayor Castor is poised for easy re-election. Of those polled, 61% said they would vote to re-elect Castor over someone new. Filed candidates in the field weren't named in the survey. Additionally, Castor boasts a strong favorability rating among polled voters, with 69% having a favorable option of her job performance. Meanwhile, voters feel strongly about electing City Council candidates who support the Mayor's agenda, an important indicator as incumbents who often vote against Castor's administration face re-election this year.
Castor taps Michael Womack to manage re-election campaign — Tampa native Womack will serve as Campaign Manager for Castor's re-election campaign for Tampa Mayor. Womack is a director at Mercury Public Affairs where he specializes in innovative solutions to public affairs, digital advocacy, and strategic communications. He previously served as a communications manager for Equality Florida. Womack will lead what will likely be a high-dollar race. In her campaign four years ago, Castor ran a $1.2 million campaign, but that paled in comparison to the nearly $5 million her then-opponent, the late philanthropist David Straz, spent on that race. Now, Castor has yet to draw formidable opposition, with the deadline to qualify for the race looming today.
"Tampa City Council rejects four of Castor's controversial vetoes" via Justin Garcia of Creative Loafing Tampa Bay — Today, Tampa City Council shot down four of Mayor Castor's attempts to block voters from deciding on potential changes to the city's charter. But three Council members voted against giving the public the right to vote on giving the police citizens review board an independent attorney. The votes came after Castor blindsided Council members in a Tampa Bay Times op-ed, which said that she was vetoing the Council's past decision to leave the suggested changes up to the voters. Castor argued that the changes would do harm to Tampa's "strong Mayor" form of government and wrote that the proposed changes weren't deliberate and transparent enough — even though residents have been calling for several of the changes for years.
"Hillsborough adds affordable housing options" via C.T. Bowen of the Tampa Bay Times — Gigi Van Doren is a longtime volunteer for HOPE — the Hillsborough Organization for Progress and Equality, a faith-based agency advocating for expanded affordable housing options. Thursday, she stood before Hillsborough County Commissioners to offer a personal perspective on housing. Her adult son, a carpenter by profession, is unable to work as he goes through cancer treatments. A $10,000 medical insurance deductible wiped out his savings, she said, and he faces homelessness after his landlord told him last week the house where he lives is being sold and demolished.
"Port Tampa Bay's chief of staff exits post" via Henry Queen of the Tampa Bay Business Journal — Clay Hollis has resigned as Port Tampa Bay's Chief of Staff. The executive leader had served as President and CEO Paul Anderson's primary assistant since February 2019. His resignation came Jan. 3, according to a December resignation letter to Anderson. "We have worked through unique challenges, and at each juncture, I strongly believe that through your leadership, Port Tampa Bay has come out stronger than our position going in — and often in better shape than our peer ports and organizations throughout the state," Hollis wrote in his letter. Hollis served as a liaison with Gov. Ron DeSantis's office in the port's efforts to secure funding. He also coordinated the operations of Anderson's office along with fellow members of the port's executive team.
"Tampa General experts share innovations in health care at Senate Committee hearing" via Peter Schorsch of Florida Politics — The Senate Committee on Health Policy this week hosted two panel discussions, one on the benefits of hospital care at home and another on effective techniques that heath care providers can use as an alternative to Emergency Departments. Tampa General had an expert presence on both panels: Dr. Peter Chang, vice president of Healthcare Design at Tampa General Hospital (TGH) and assistant professor in the Division of Cardiology in the USF Health Morsani College of Medicine, and Dr. Jason Wilson, director of the Division of Emergency Medicine in the USF Health Morsani College of Medicine.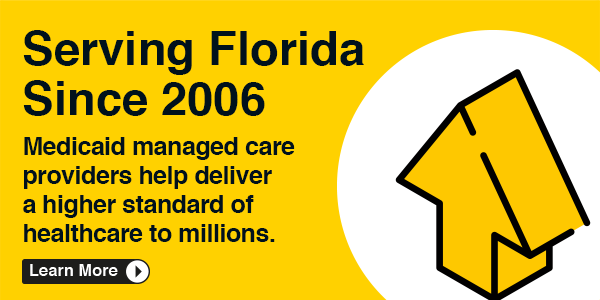 — LOCAL: SW. FL —
"FEMA officials: 'Over 5 billion distributed in federal assistance to Hurricane Ian victims.'" via Samantha Neely of the Fort Myers News-Press — With more than 100 days past since Hurricane Ian's wrath, the Federal Emergency Management Agency (FEMA) says it has made immense progress and is ramping up housing programs to help victims. FEMA officials gave an update to The News-Press Wednesday on recovery efforts since Ian's hit to the region, including addressing temporary housing needs, highlighting critical resources and giving insight on how they've gotten to this point in the recovery process. The agency says: 911,000 households have registered for assistance, with 194,000 in Lee County. Between FEMA, the Small Business Administration and flood insurance claims, a total of $5 billion in federal assistance has been given out.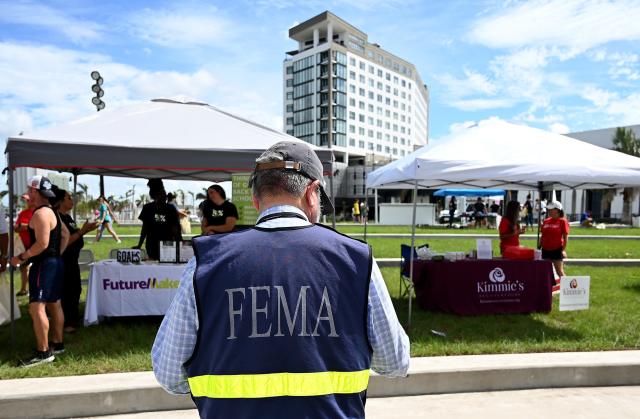 "Sarasota County to stop posting many of its public notices in local newspapers" via Anne Snabes of the Sarasota Herald-Tribune — Sarasota County will no longer publish all of its legal advertisements, including those about hearings where the public can speak on new developments and rezonings, in local newspapers, as County Commissioners eliminated that mandate Wednesday. The county has for decades posted notices in the Herald-Tribune and other newspapers to alert residents about certain upcoming public hearings. The county will soon start posting many of these notices on its own website instead of in news outlets. County staff argued at Wednesday's County Commission meeting that performing the service in-house will save the county money. Leaders of local newspapers, meanwhile, opposed the proposal and contended that their publications have a wider reach than the county website.
"Manatee County Commissioner to avoid charges after taking bougainvillea plant from lot" via Ryan Callihan of the Bradenton Herald — After striking a deal with the State Attorney's Office, Manatee County Commissioner Kevin Van Ostenbridge is expected to avoid charges in the theft of a bougainvillea plant. According to a pre-trial intervention agreement filed Thursday morning, Van Ostenbridge must complete an eight-hour misdemeanor class, 25 hours of community service, spend 90 days on probation, and write a letter to the victim. If those criteria are met, he will not face any charges. Before reaching a deal with local prosecutors, Van Ostenbridge was facing a misdemeanor charge of theft. Pre-trial intervention programs, which allow people without criminal records to avoid charges for non-violent misdemeanor crimes, have been hailed by local criminal justice reform advocates.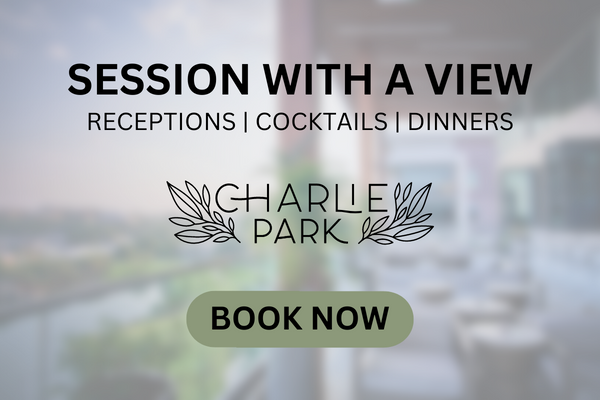 — LOCAL: N. FL —
"JAX Chamber stands by CEO Daniel Davis' mayoral campaign despite lawsuit" via A.G. Gancarski of Florida Politics — In a statement released Thursday, JAX Chamber ChairBrad Talbert decried the "disrespectful" suit from conservative activist Billie Tucker Volpe, making it clear the business group does not share the plaintiff position that it's playing politics by keeping Davis on the payroll through the 2023 elections. "JAX Chamber Board of Directors and Executive Committee value the commitment and investment of the Chamber's 3,000 members and takes their fiduciary responsibilities very seriously," Talbert asserted. "It is disrespectful to the thousands of members who work to support the business community in Jacksonville that someone joined the JAX Chamber less than two weeks ago for the sole purpose of filing a baseless lawsuit for political reasons."
"At long last, Jax leaders mobilize against antisemitic displays" via A.G. Gancarski of Florida Politics — Jacksonville city leaders are coming together with a legal remedy intended to stop the recent trend of antisemitic displays on buildings. Images projected on structures downtown during the Georgia-Florida game last year and the recent Jaguars' home playoff game this month have led to legislation, with city leaders convening at City Hall Thursday to show support. The ordinance, introduced by Council President Terrance Freeman, bans "projection" of "light, laser beams … text, graphics, artwork" upon exterior surfaces of buildings unless the ownership consents to such. Otherwise, these constitute "blight or graffiti" and warrant 2nd-degree misdemeanor penalties that could include 60 days in jail and would include $2,000 in fines, with equipment or vehicles used to be seized by and forfeited to the Jacksonville Sheriff's Office.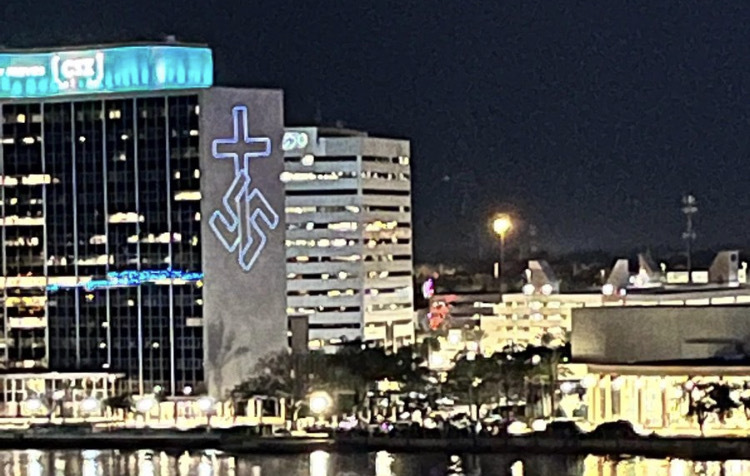 "Pensacola abortion clinic will not reopen after operator gives up license" via Jim Little of the Pensacola News Journal — Northwest Florida's sole abortion clinic has closed permanently after reaching a settlement with state regulators. In May, the Florida Agency for Healthcare Administration (ACHA) issued an emergency order to suspend American Family Planning's license after the agency said three women were hospitalized after receiving abortions at the clinic. The clinic disputed ACHA's account of the incidents and appealed the closure to an administrative law judge who had set a hearing for this month to determine if the clinic could reopen. However, a little more than a week before the hearing was set to begin, American Family Planning's attorney Julie Gallagher notified the judge that a settlement had been reached between the clinic and ACHA, and the case was dismissed Jan. 6.
"Escambia sheriff has a plan to reduce gun violence. Here's what's in store" via Benjamin Johnson of the Pensacola News Journal — A dozen community leaders and elected officials have pledged to throw their weight behind a project to reduce gun violence in Brownsville. On Wednesday, Escambia County Sheriff Chip Simmons hosted his second gun violence roundtable. He asked as an assemblage of County Commissioners, Pensacola officials, state and law enforcement personnel, and other stakeholders to take action to end gun violence. "Here's the deal — we've talked and we've heard, and we've talked and we heard not once but twice, and now we have to do something," Simmons said during the meeting.
"'More than talk': Vision for Southside plan, affordable housing unfold at 2023 city retreat" via Karl Etters of the Tallahassee Democrat — Tallahassee Commissioners committed to their development of the Southside Action Plan and got a look at the progress being made in the city's strategic plan during their annual retreat Wednesday. The Southside Action Plan is a revival of a plan, which once sat dormant for roughly 20 years, to invest in infrastructure, economic development and housing in south Tallahassee with the hope of equitable growth across the entire city. It was revived at the 2021 retreat and has since been a focus of a dedicated team to develop a plan that incorporates community input gathered over the last two years. In the last five years, more than $471 million has been invested in infrastructure, Blueprint projects, capital improvements, and a new fire station on the south side of the city.
"New training program at FAMU geared toward Black entrepreneurs, racial equity" via the Tallahassee Democrat — An immersive racial equity training program for campus- and community-based Black entrepreneurs is coming to Florida A&M University. Building Black Dynasties, a partnership between Concept Creative Group and Blackstone LaunchPad, is part of a three-year partnership to advance racial equity in FAMU's entrepreneurship ecosystem, with the ultimate goal of working to close the racial wealth gap through entrepreneurial execution. Dr. LaTanya White, an alum of FAMU and internationally recognized as an expert in advancing racial equity in entrepreneurship ecosystems, is the founder and principal consultant for Concept Creative Group.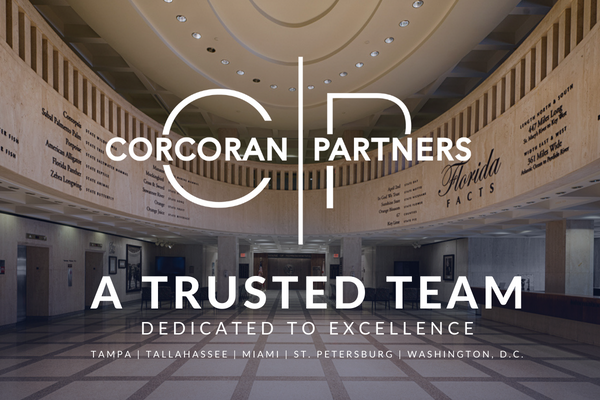 — TOP OPINION —
"Tom Brady, don't quit!" via Rick Reilly for The Washington Post — Dear Tom Brady,
Guess you heard it's Everybody Pile on Tom Brady Week.
Figures. When you're a staggeringly handsome quarterbacking demigod who's been operating at wildly unimaginable heights for 23 years, they're bound to jump on with both feet when they finally get their chance.
You have one lousy game and suddenly it's "too old, "washed up," "selfish mercenary," "should've quit three years ago."
But I just want to say one thing — and I think I speak for millions of us who aren't staggeringly handsome quarterbacking demigods: Don't quit.
Look, Tom, I'm out here. Real Life is nothing like NFL Superstar Life. Feeling the thrill of victory with 46 of your best friends while 75,000 people forget to breathe? Once you quit, you won't find anything like that out here. The other day I got the best parking place at Whole Foods and I fist-pumped. Actually fist-pumped. How sad is that?
You don't realize how good you have it.
Besides, all these people hollering for you to quit … Why? Because you're 45? Because you've broken about every age record for non-kickers in NFL history?
Why would you quit something that nobody in history has done better? You are the GOAT. And after you quit, what will you go off and do? Play golf? Meh.
Remember what you said after you beat the Los Angeles Rams this year in OT with yet another clock-ticking miracle? "That was awesome. That was f—ing awesome." Trust me, very few things out here are that kind of awesome.
Although watching you play football comes close.
— OPINIONS —
"In the free state of Florida, businesses should be free to choose" via the Tampa Bay Times editorial board — In the free state of Florida, shouldn't businesses be allowed to make their own decisions? Shouldn't the heavy hand of government stay out of their way? Republicans used to believe that. And yet, DeSantis, who constantly tells people that he is incubating the "free state of Florida," wants to permanently tell businesses what they can and can't do when it comes to COVID-19 protections. On Tuesday, he announced legislation that would forever penalize companies that require employees to wear masks or be vaccinated for COVID-19. Those who oppose vaccines and masks might see this as a victory. It's not.
"Don't use a pension panic to advance DeSantis' anti-WOKE nonsense" via the Orlando Sentinel editorial board — There was a time when Florida's state retirement system was considered one of the best in the nation. Lately, however, we've been seeing headlines blaring about massive shortfalls and claims of mismanagement — claims that are helping DeSantis and other top conservative leaders spin a narrative of state bureaucrats led astray by ideological crusades and more than a million Floridians at risk of losing their long-term financial security. What the heck happened? For the most part, it's nonsense. While it's true that Florida currently owes more in pensions than it can expect in revenue and return on investments, nobody's pensions are in jeopardy due to wild-eyed, reckless investing that ignores returns in favor of efforts to remake the world.
"Woke or joke? Trying to feel the pain of straight, white men" via Frank Cerabino of The Palm Beach Post — There's a concerted effort to make straight, white men like me perpetually angry. In case you're not paying attention, guys are constantly reminded that we are the victims of diversity, feminism and what has generally come to be known as "wokeness." Here in Florida, DeSantis plays the role of civil rights leader for us beleaguered straight, white males. This takes many forms. DeSantis isn't alone in orchestrating manufactured consternation. Last week, U.S. Rep. Jim Banks from Indiana announced he will be forming the first-ever "Anti-Woke Caucus." It's hard to keep track of all the efforts to make me feel angry.
"Despite his boasts, DeSantis' environmental record is poor" via Pam McVety for the South Florida Sun-Sentinel — As a scientist and lifelong Florida environmentalist, I am appalled that the governor bragged in his inauguration speech that he has delivered a "new era of stewardship for Florida's natural resources" when we have so many serious unresolved problems that hurt Floridians and our economy. In 2022, Florida topped the list for the most polluted lakes (900,000 acres) in the U.S., according to a study by the Environmental Integrity Project using data from the Environmental Protection Agency. We ranked second in the number of acres of polluted estuaries.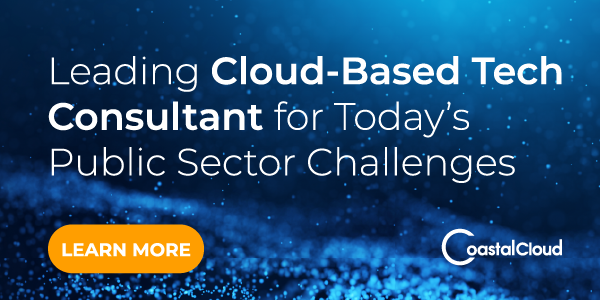 — INSTAGRAM OF THE DAY —
— WEEKEND TV —
ABC Action News Full Circle with Paul LaGrone on Channel 10 WFTS: Topic this week — Inflation, how people are feeling it. Guests include John Cohen, ABC news contributor and former Homeland Security official; Rick Klein, ABC News political director; and Dr. Susan MacManus, ABC Action News political analyst.
Facing South Florida with Jim DeFede on CBS 4 in Miami: The Sunday show provides viewers with an in-depth look at politics in South Florida, along with other issues affecting the region.
In Focus with Allison Walker on Bay News 9/CF 13: A discussion on baseball spring training in Florida and the economic impact for cities where teams train. Spectrum News 13 anchor Greg Angel speaks with guests Clearwater Mayor Frank Hibbard and Spectrum Sports 360 anchor Mike Cairns.
Political Connections on Bay News 9 in Tampa/St. Pete: U.S. Rep. Kathy Castor will discuss the upcoming Legislative Session and her priorities this year in Congress.
Political Connections on CF 13 in Orlando: Rep. Anna Eskamani will discuss the upcoming Legislative Session and the bills she's sponsoring this term.
The Usual Suspects on WCTV-Tallahassee/Thomasville (CBS) and WJHG-Panama City (NBC): Pollster Steve Vancore talks with Ron Book, winner of The Florida Bar pro bono award on his work to end homelessness in Miami-Dade.
This Week in Jacksonville with Kent Justice on Channel 4 WJXT: Brenda Priestly Jackson, Jacksonville City Council District 10; and Chris Hand, government law attorney.
— ALOE —
"As a baby, an FSU prof held her while her mom took notes. Now, she's a graduate." via Tarah Jean of the Tallahassee Democrat — FSU alum Alivia Thompson's graduation in the fall was a full circle moment for her mother Summer Bell. Bell, an FSU alum with a bachelor's degree in marketing, recalls rocking baby Alivia in a car seat during her junior year at FSU while in an e-commerce class in the Fall of 2001 due to her child care arrangements being canceled. But when Thompson started to get fussy and heads turned in their direction, School of Business Dean Michael Hartline, who was a professor during his first semester at FSU at the time, stepped in to help. Thompson followed in her mother's footsteps and graduated with a degree in marketing in three and a half years as well, and she is currently in graduate school at Kennesaw State University, where she pursues a master's degree in business administration.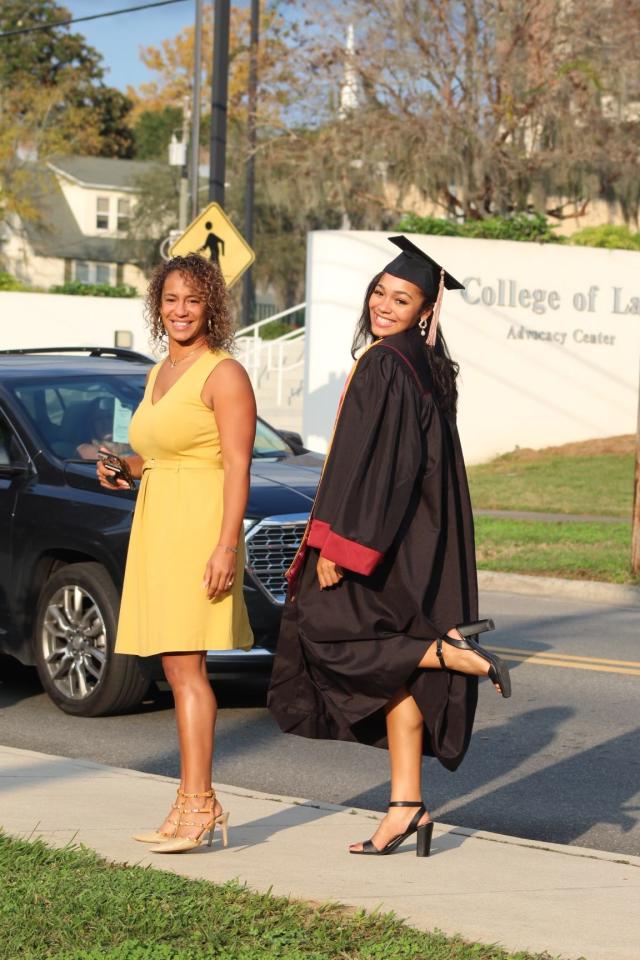 — HAPPY BIRTHDAY —
Celebrating today is the incredible Marva Johnson, our dear friend Jen Lux, as well as Jim Horne, Michael Johnston, now with Shumaker Advisors, Christine Knepper, Chris O'Donnell of the Tampa Bay Times, and Rick Oppenheim.
___
Sunburn is authored and assembled by Peter Schorsch, Phil Ammann, Daniel Dean, Ryan Nicol, Jacob Ogles, and Drew Wilson.
Post Views: 0